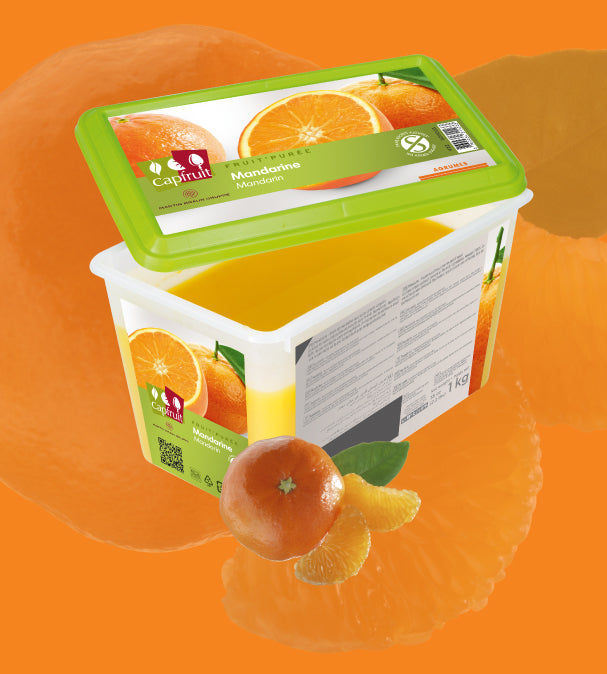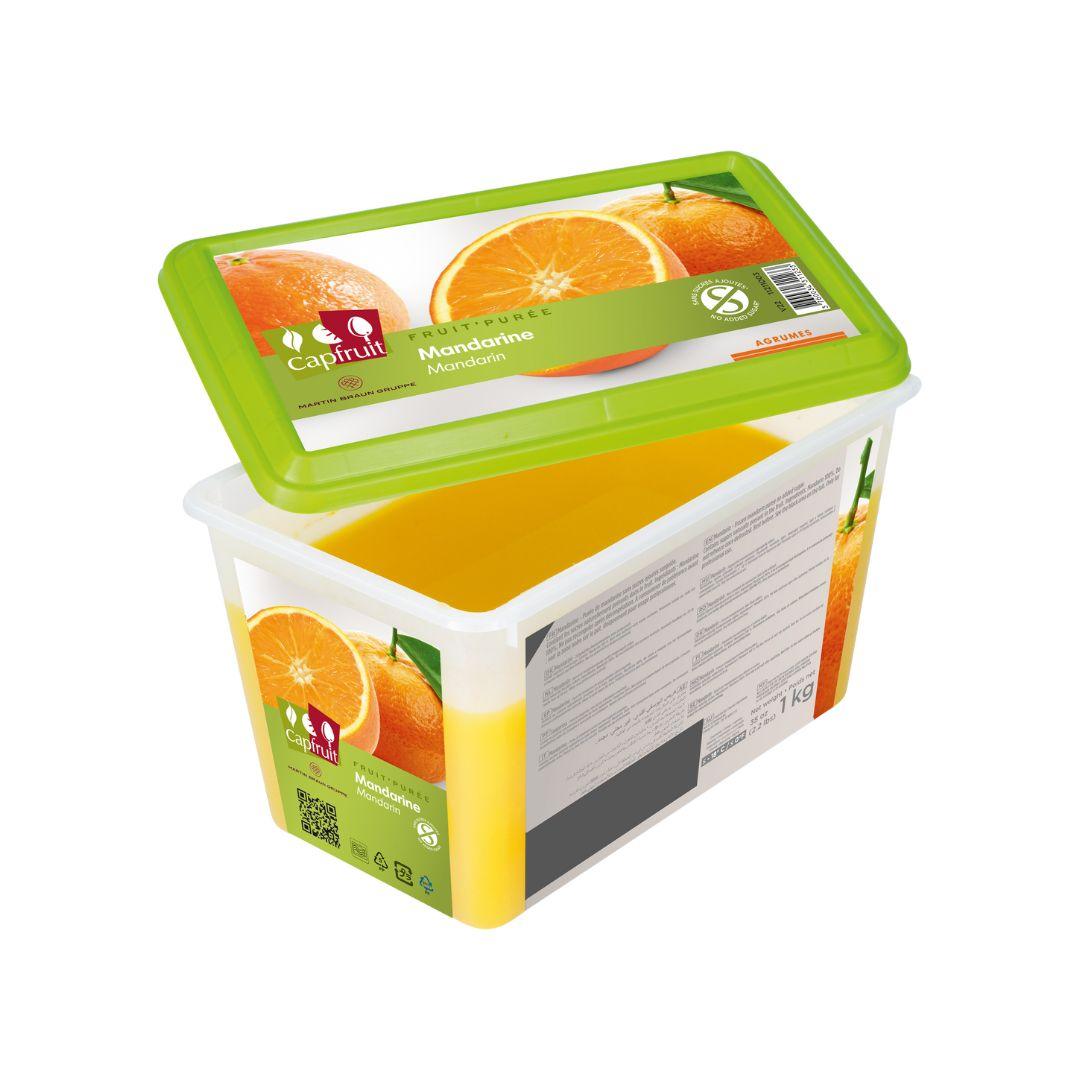 Capfruit French Sugar Free Frozen Fruit Puree- Mandarin 1 kg
Originating from France, explore the essence of ripe mandarins with Capfruit Frozen Fruit Puree and immerse yourself in the vibrant flavors of this natural delight.
Features
Crafted from fully matured mandarins, this puree captivates with its subtly tangy notes, offering a delightful burst of slightly acidic juice.
Use
Unleash your creativity with this versatile puree with no added sugar. Elevate your culinary creations with endless possibilities-from flavourful chocolate fillings, fresh salad dressings, toppings for pancakes and waffles, invigorating smoothies, mocktails and cocktails to tantalizing gelatos, sorbets and more.
Benefits
Indulge guilt-free in the world of Capfruit Mandarin Frozen Fruit Puree. This sugar-free, gluten-free, and vegan-friendly treasure ensures delectable experiences while maintaining a wholesome lifestyle.
Regular price
Rs. 1,082.00
Sale price
Rs. 1,082.00
Regular price
Rs. 1,203.00
Tax included.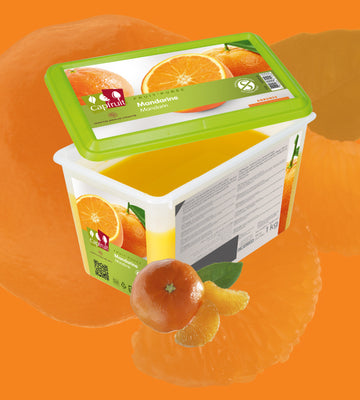 Capfruit French Sugar Free Frozen Fruit Puree- Mandarin 1 kg
Regular price
Rs. 1,082.00
Sale price
Rs. 1,082.00
Regular price
Rs. 1,203.00
Unique Features Of This Product
Capfruit
Brand
36 months
Shelf Life
1 Kg
Gross Weight
1 Kg
Net Weight
Italy, France
Fruit, Product Origin
Yes
Sugar Free
Vegetarian
Type 
Yes
Vegan Friendly
Yes
Gluten free
Frozen, Refrigerated post opening
Storage
Top selling products from Capfruit