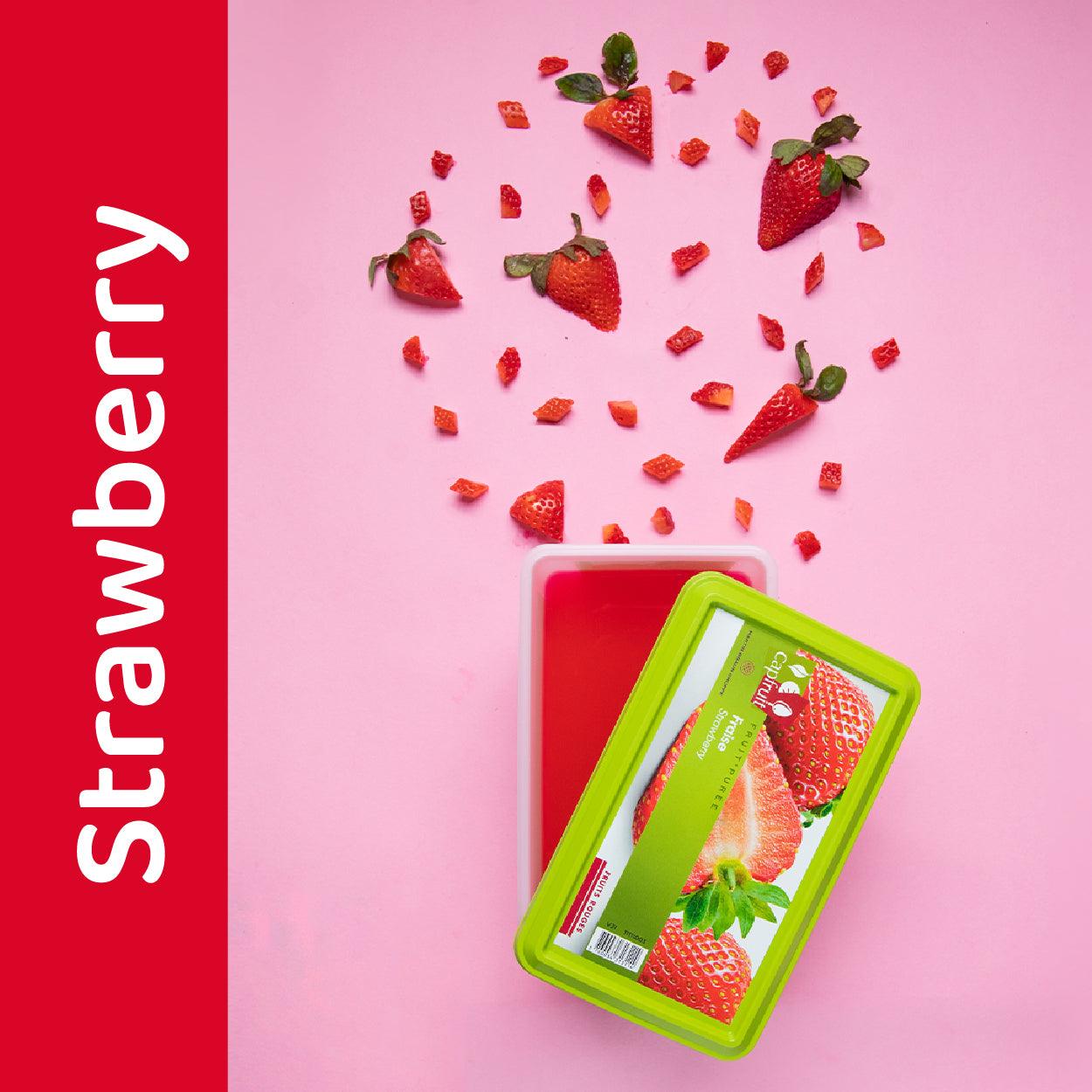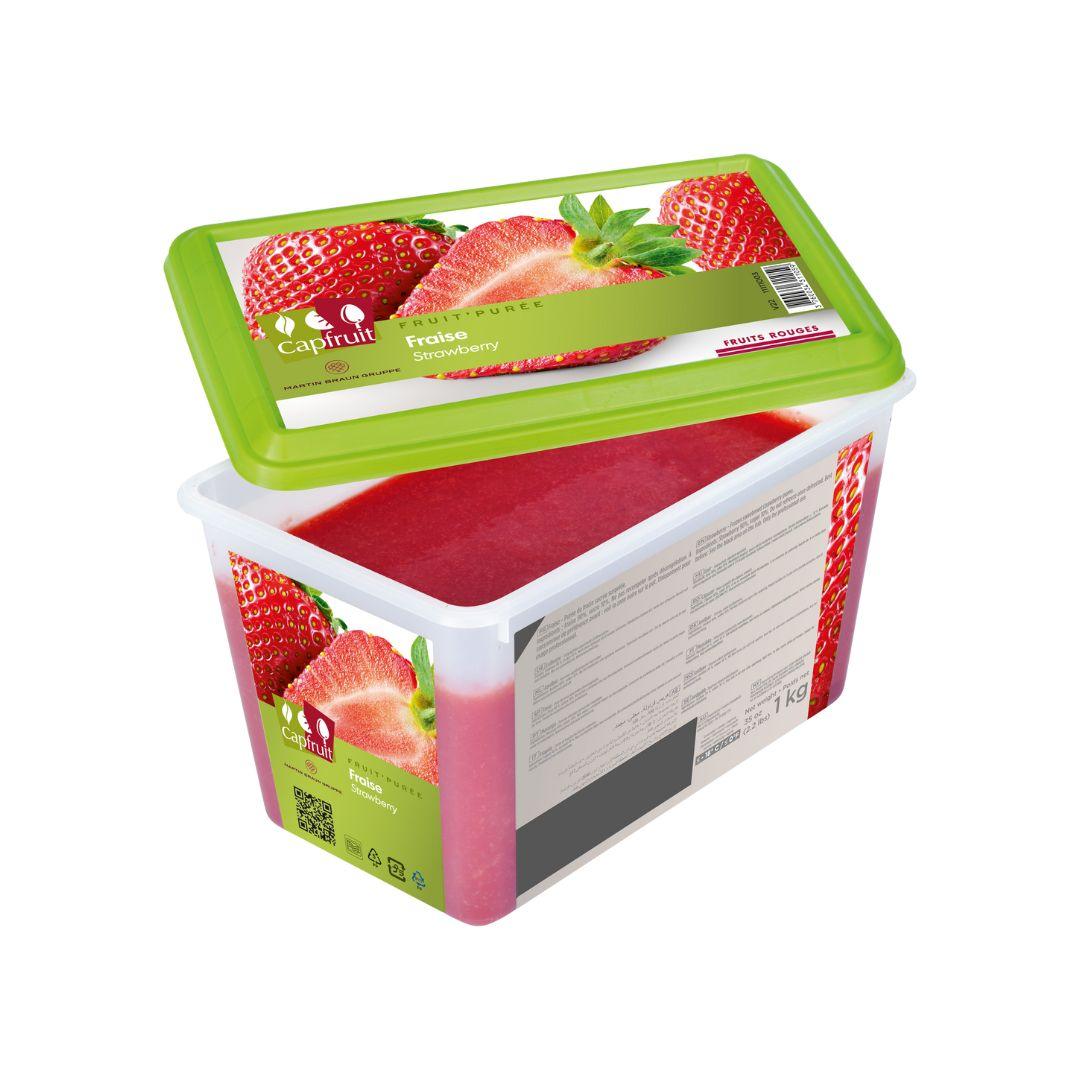 Capfruit French Frozen Fruit Puree- Strawberry 1 kg
Indulge in the luscious world of French Capfruit Frozen Strawberry Blend Puree. A harmonious fusion of fully matured strawberry varieties, promising a symphony of flavors in every delectable mouthful.
Features
Crafted to perfection, this blend captures the essence of multiple strawberry varieties, each handpicked at peak ripeness, delivering an authentic and irresistible sweetness.
Use
Ignite your culinary imagination with this versatile, unpasteurized delight. Upgrade your creations with its enchanting touch, perfect for adding a flavorful twist to your cocktails and mocktail, enhancing chocolate fillings, salad dressings, coulis, toppings for pancakes and waffles, frozen treats such as gelatos and sorbets, sauces, and more.
Benefits
Embrace the goodness of Capfruit Strawberry Blend Frozen Fruit Puree, meticulously sweetened with granulated sugar while remaining gluten-free and vegan-friendly. Delight in endless culinary possibilities that cater to your conscious lifestyle choices
Sale price
Rs. 983.00
Regular price
Rs. 1,092.00
Tax included.
Capfruit French Frozen Fruit Puree- Strawberry 1 kg
Sale price
Rs. 983.00
Regular price
Rs. 1,092.00
Unique Features Of This Product
Capfruit
Brand
36 months
Shelf Life
1 Kg
Gross Weight
1 Kg
Net Weight
Serbia, France
Fruit, Product Origin
Contains 10% Sugar
Sugar Free
Vegetarian
Type 
Yes
Vegan Friendly
Yes
Gluten free
Frozen, Refrigerated post opening
Storage
Top selling products from Capfruit