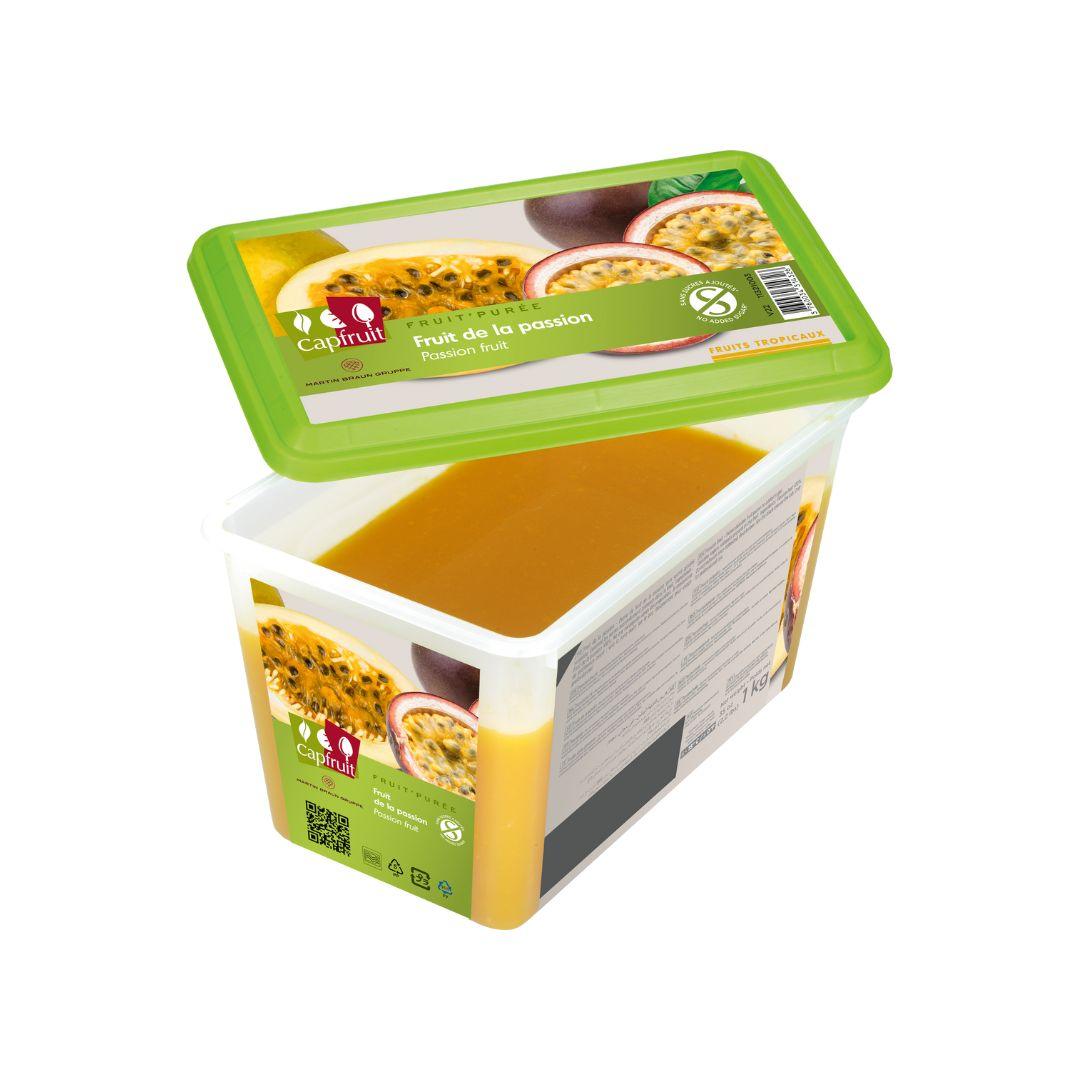 Capfruit French Sugar Free Frozen Fruit Puree Passion Fruit 1 kg
Experience the symphony of flavors with Capfruit Frozen Passion Fruit Puree. Meticulously crafted from a fusion of Ecuadorian and Vietnamese varieties, this delight embodies the perfect harmony of tangy zest and floral sweetness.
Features
Delve into the art of balanced passion fruit puree, a blend of yellow granadilla's acidity and purple passion fruit's floral sweetness, resulting in an exceptional and harmonious taste profile.
Use
Unleash your culinary creativity with this versatile gem elevating chocolate fillings, desserts, sorbets and gelatos. From delightful smoothies to exquisite cocktails, explore a world of endless possibilities.
Benefits
Indulge in Capfruit Passion Fruit Frozen Fruit Puree, a fusion of Peru, Vietnam, and Ecuador masterfully crafted in France. This sugar-free, gluten-free, and vegan-friendly delight promises to awaken your taste buds while aligning with your conscious lifestyle choices.
Regular price
Rs. 1,439.00
Sale price
Rs. 1,439.00
Regular price
Rs. 1,599.00
Tax included.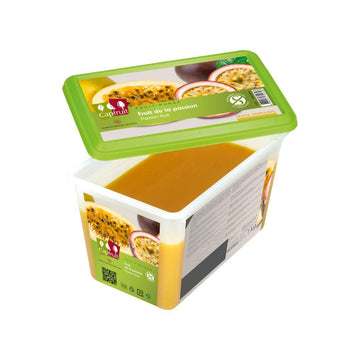 Capfruit French Sugar Free Frozen Fruit Puree Passion Fruit 1 kg
Regular price
Rs. 1,439.00
Sale price
Rs. 1,439.00
Regular price
Rs. 1,599.00
Unique Features Of This Product
Capfruit
Brand
36 months
Shelf Life
1 Kg
Gross Weight
1 Kg
Net Weight
Peru, Vietnam, Ecuador, France
Fruit, Product Origin
Yes
Sugar Free
Vegetarian
Type 
Yes
Vegan Friendly
Yes
Gluten free
Frozen, Refrigerated post opening
Storage