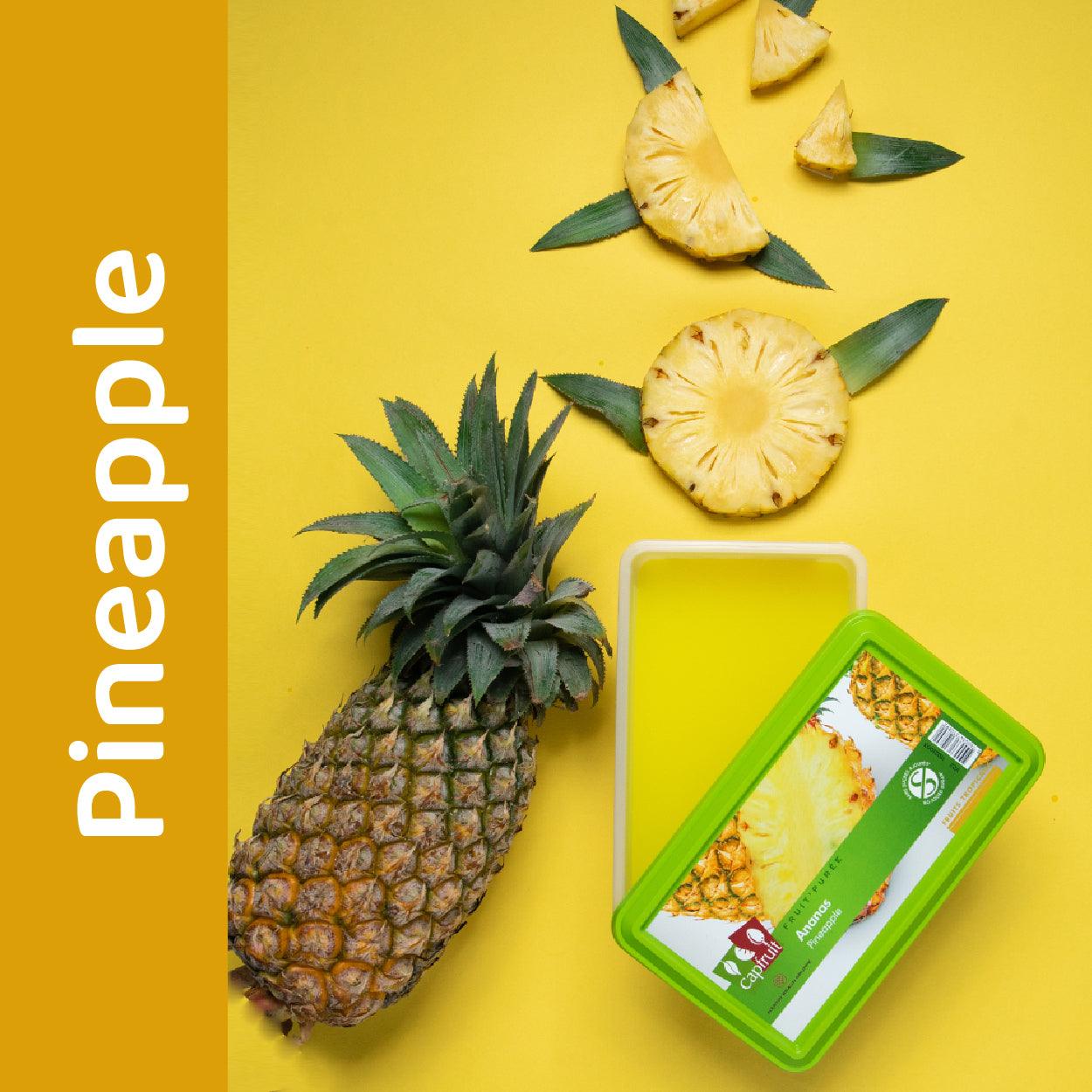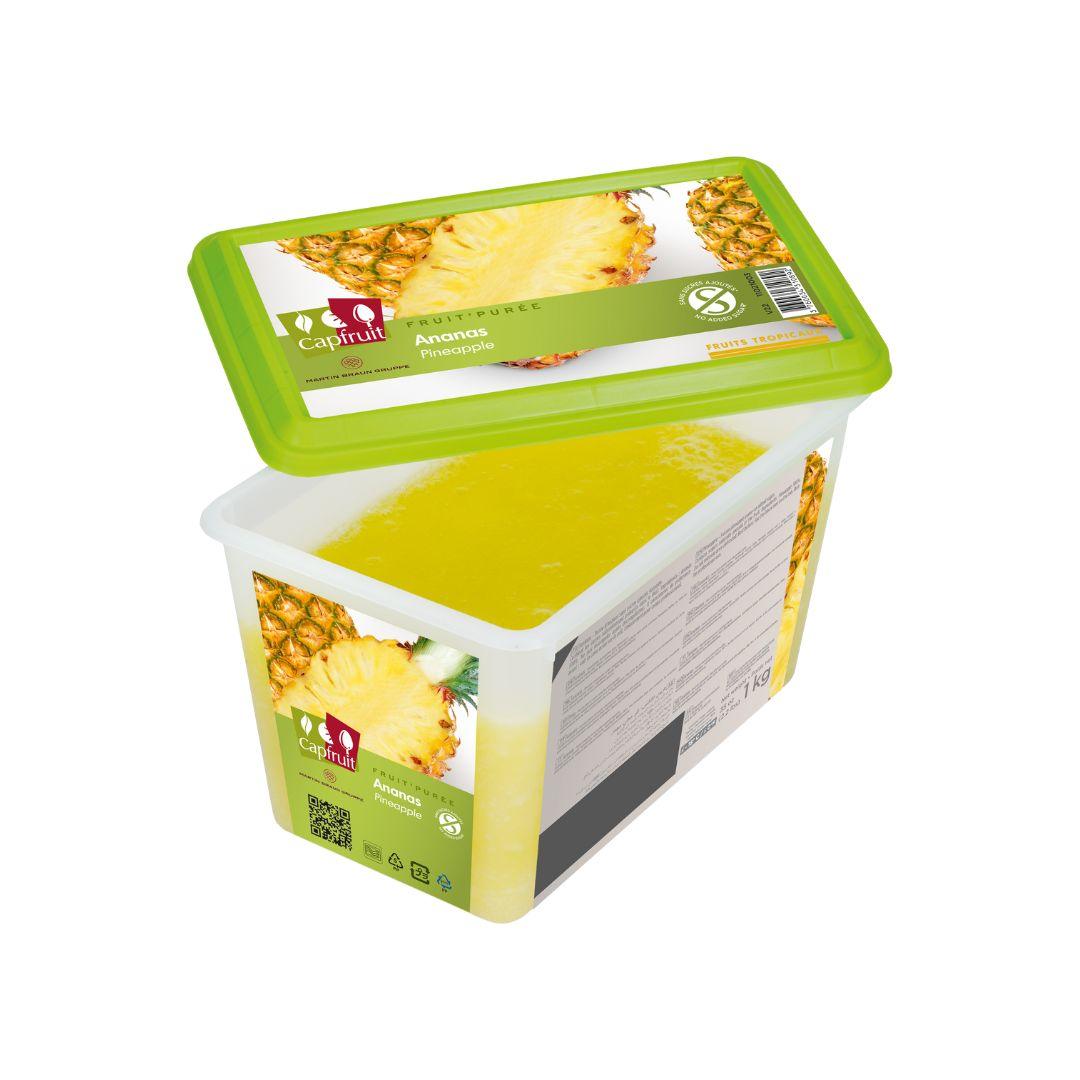 Capfruit French Sugar Free Frozen Fruit Puree- Pineapple 1 kg
Dive into the tropical bliss of Capfruit Frozen Pineapple Puree, showcasing the luscious Golden Ripe pineapple variety renowned for its juicy flesh. Immerse yourself in the essence of this sun-soaked fruit.
Features
Derived from the vibrant Golden Ripe pineapple, our puree boasts natural sweetness without any added sugar. Through gentle low-temperature processing, we diligently preserve its sensory and nutritional richness.
Use
Elevate your culinary creations with this unsweetened treasure. From decadent chocolate fillings and desserts to invigorating smoothies and exotic mocktails, unlock a world of boundless culinary opportunities.
Benefits
Relish the authentic flavors of Costa Rica's pineapples in every spoonful of Capfruit Pineapple Frozen Fruit Puree, meticulously crafted in France. This sugar-free, gluten-free, and vegan-friendly delight empowers you to embrace nature's goodness while adhering to your conscious lifestyle preferences.
Regular price
Rs. 1,112.00
Sale price
Rs. 1,112.00
Regular price
Rs. 1,235.00
Tax included.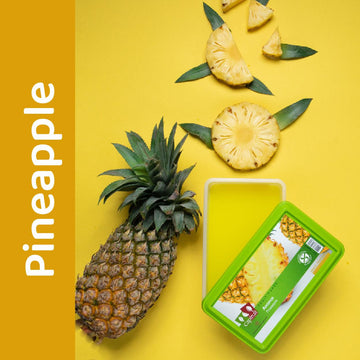 Capfruit French Sugar Free Frozen Fruit Puree- Pineapple 1 kg
Regular price
Rs. 1,112.00
Sale price
Rs. 1,112.00
Regular price
Rs. 1,235.00
Unique Features Of This Product
Capfruit
Brand
36 months
Shelf Life
1 Kg
Gross Weight
1 Kg
Net Weight
Costa Rica, France
Fruit, Product Origin
Yes
Sugar Free
Vegetarian
Type 
Yes
Vegan Friendly
Yes
Gluten free
Frozen, Refrigerated post opening
Storage
Top selling products from Capfruit