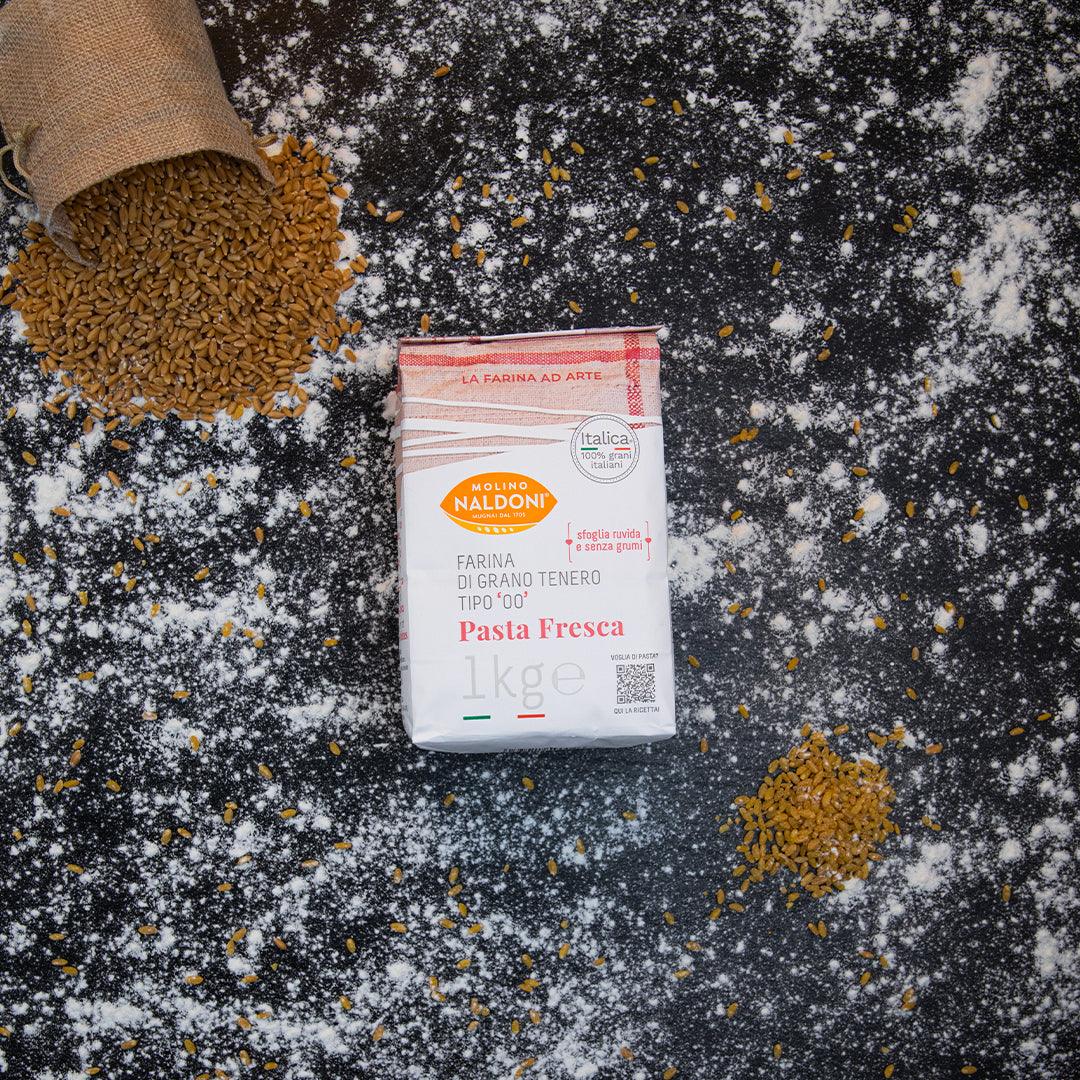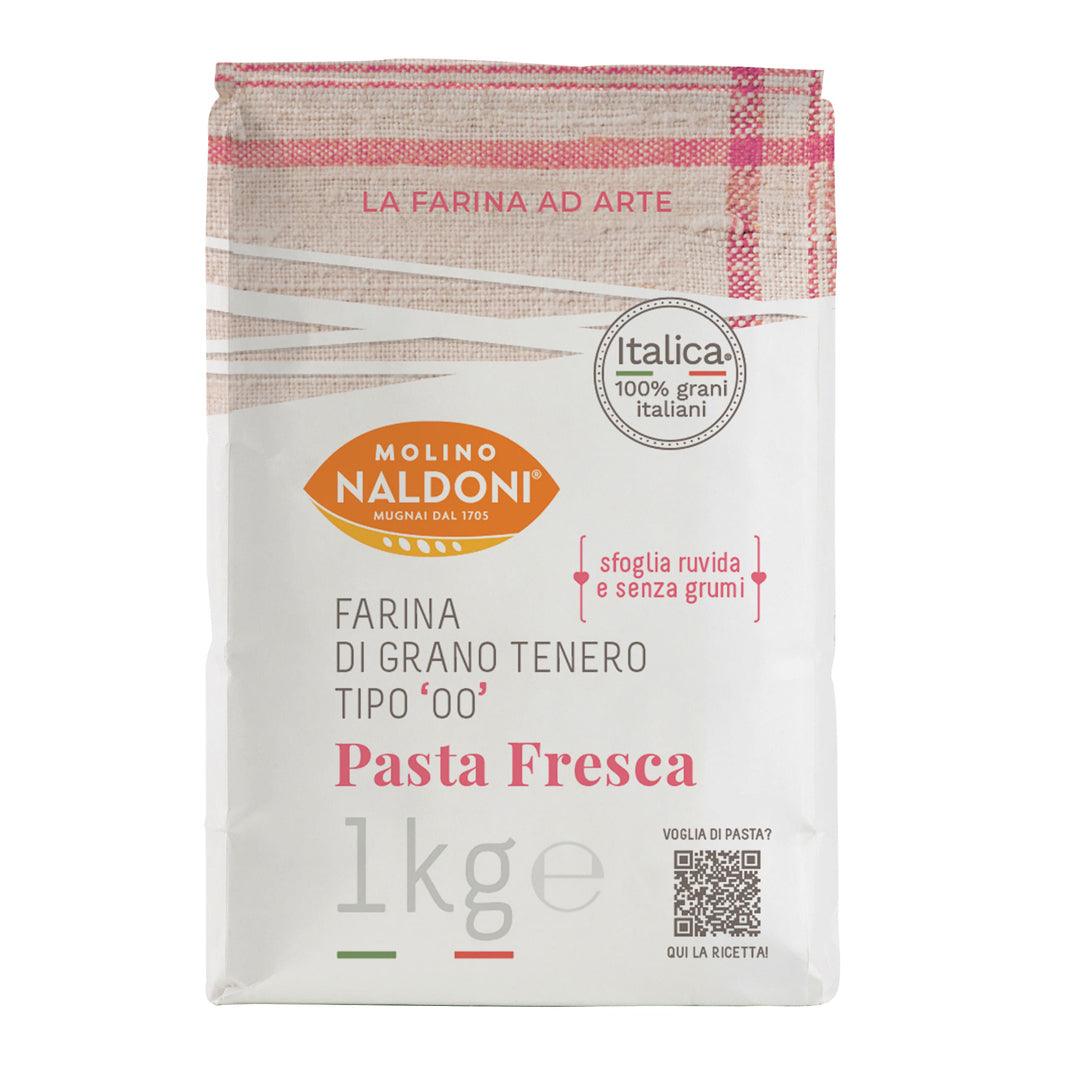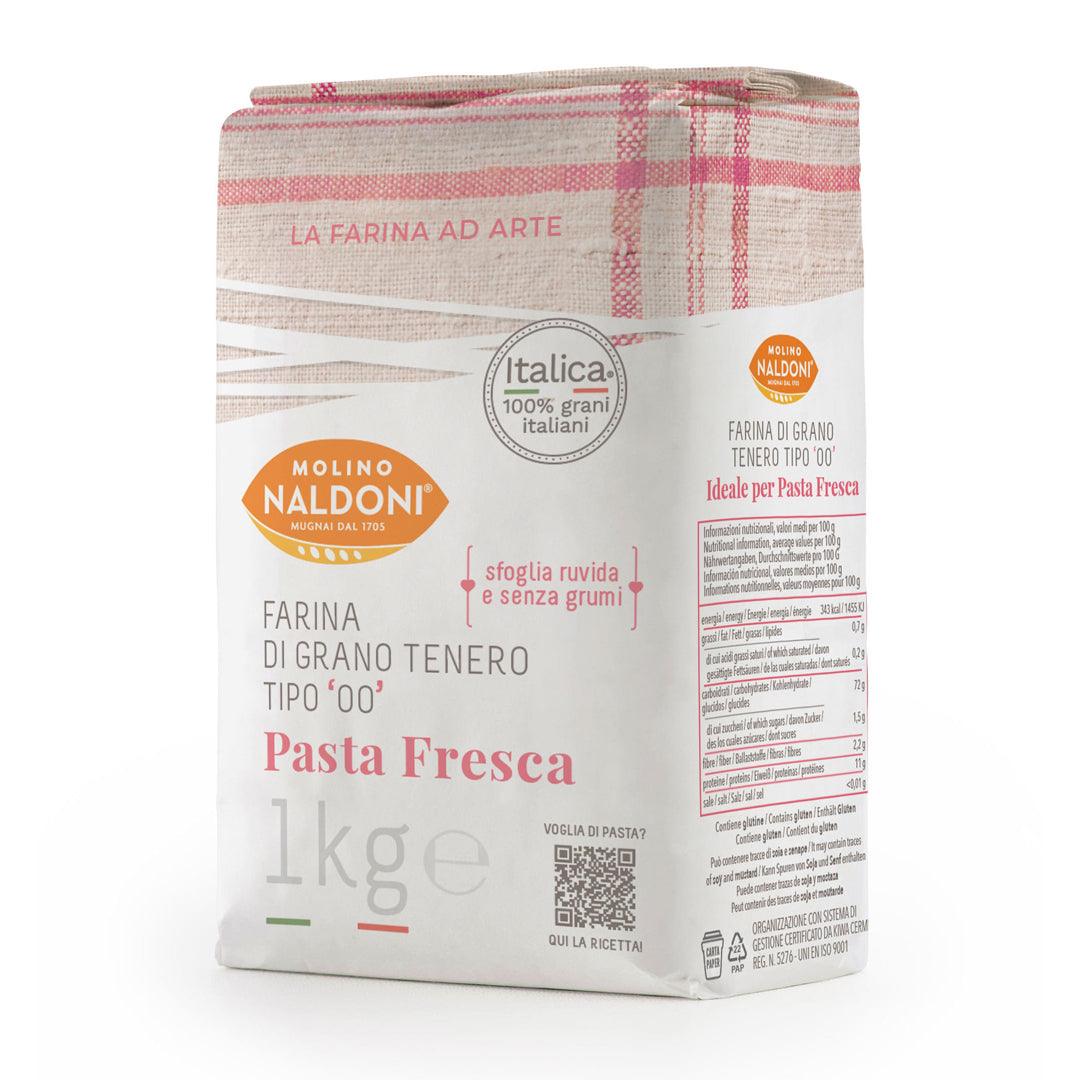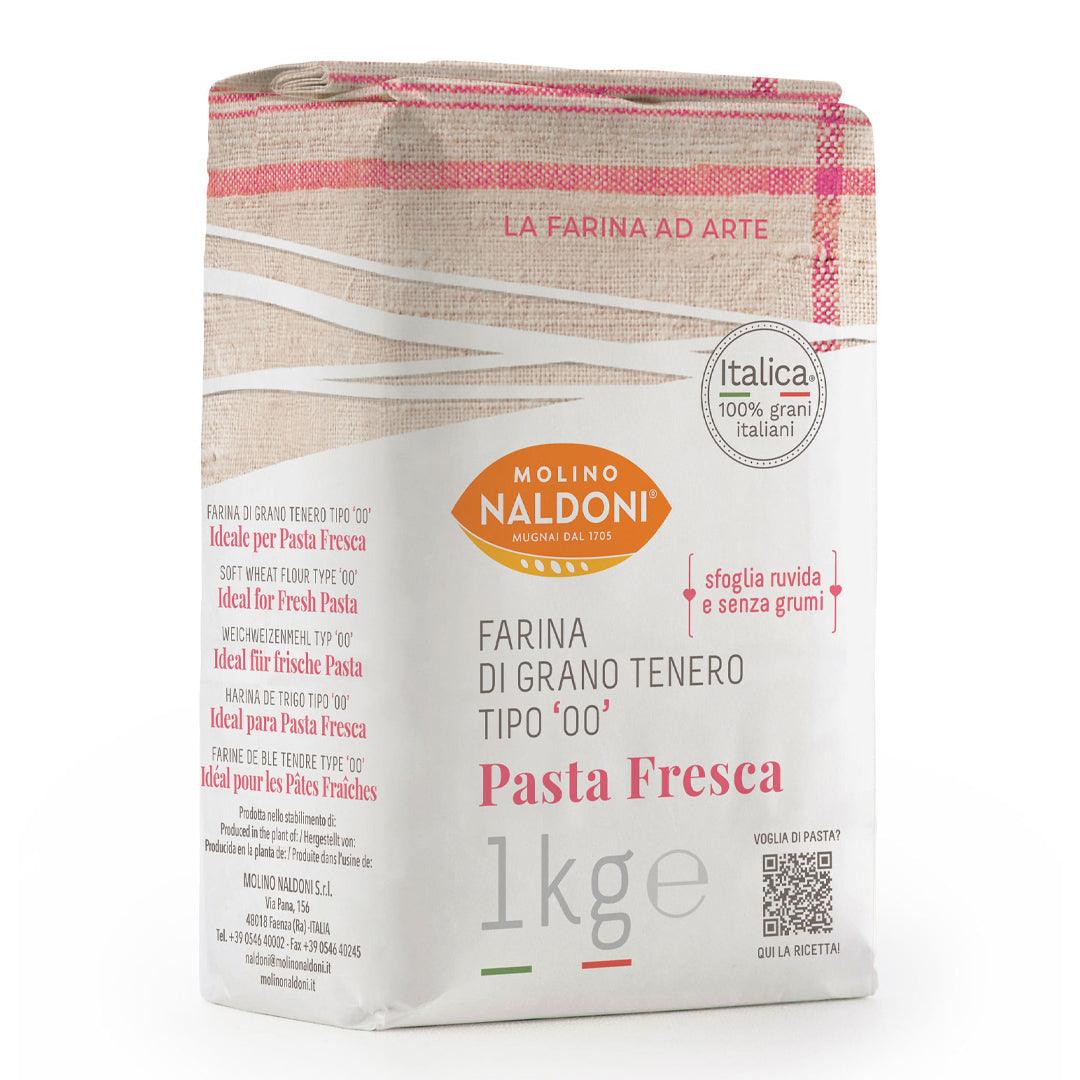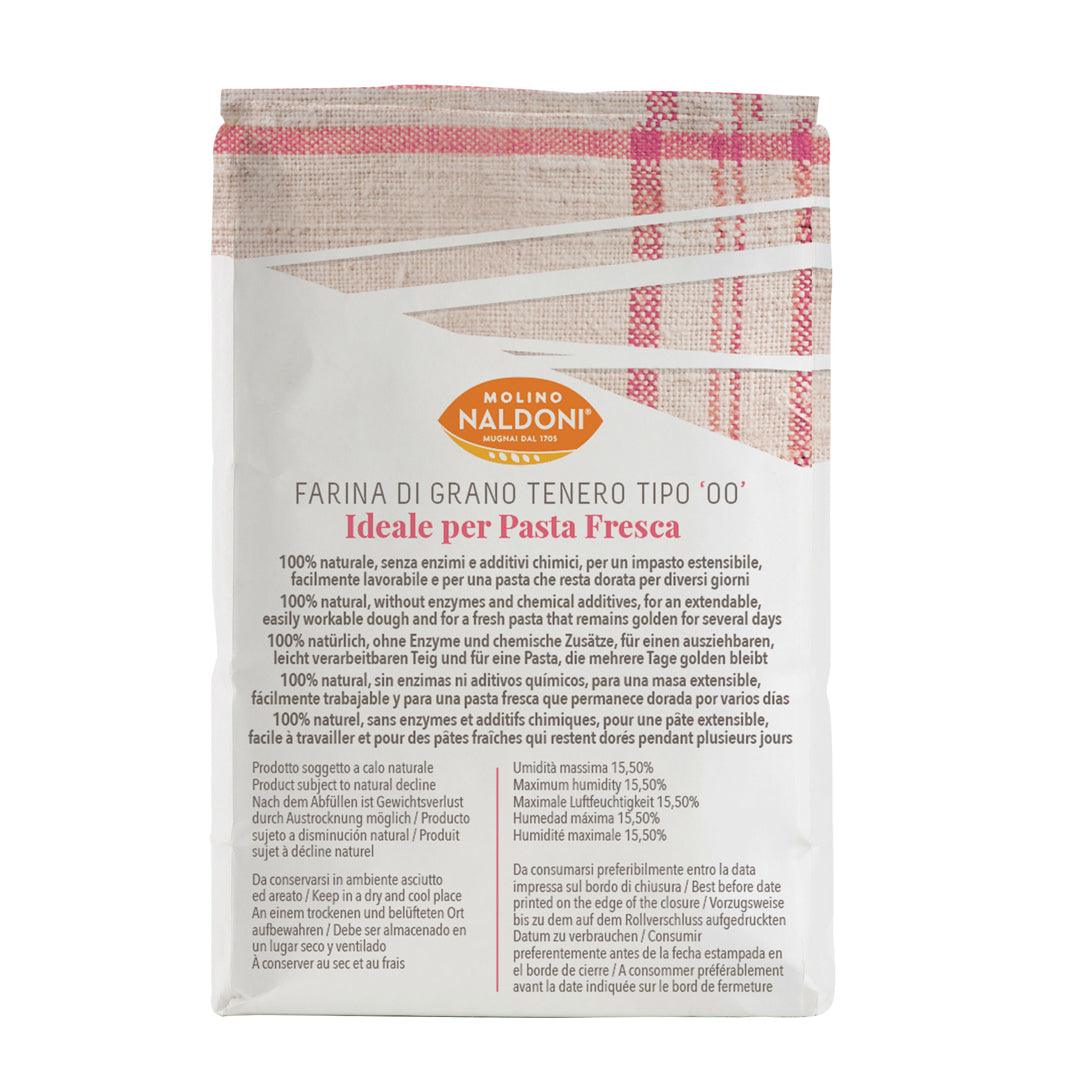 Molino Naldoni Italian Pasta Flour Farina Fresca Tipo '00' 1Kg
Introducing Molino Naldoni Italian Pasta Flour - Where Tradition Meets Innovation Since 1705! This flour story spans generations, blending experimentation and innovation to create exceptional flours. With an illustrious history, it now mills almost 450 tons of premium Italian soft wheat daily, evolving while staying rooted in tradition.
Features
Crafted from the finest Italian grains and Durum Wheat, this italian flour transforms pasta making. No more clumps, just pasta that harmoniously pairs with sauces. Its unique granulometry guarantees that perfect, delightful rough texture, ideal for expanding dough.
Use
Whether you're a machine maestro or a hands-on pasta artist, this versatile flour suits all processes. Its impressive liquid absorption capacity prevents clumping, allowing your culinary creativity to shine. From classic to stuffed, it's your culinary canvas.
Benefits
Experience pasta that defies time - maintain its natural hue without greying. Molino Naldoni flour ensures flexible pasta that retains its character and color, staying vibrant for days. Revel in the perfect balance between elasticity and firmness, designed for both machine and manual pasta crafting. Elevate your pasta creations with Molino Naldoni Pasta Flour - a blend of tradition, innovation, and culinary excellence!
Sale price
Rs. 315.00
Regular price
Rs. 335.00
Tax included.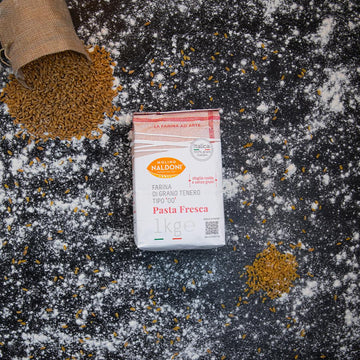 Molino Naldoni Italian Pasta Flour Farina Fresca Tipo '00' 1Kg
Sale price
Rs. 315.00
Regular price
Rs. 335.00
Unique Features Of This Product
Molino Naldoni
Brand
12 months
Shelf Life
1000 Gm
Gross Weight
1000 Gm
Net Weight
Italy
Country of Origin
Yes
Sugar Free
Vegetarian
Type 
Yes
Vegan Friendly
No
Gluten free
Non moist, dry conditions
Storage
Top selling products from Molino Naldoni