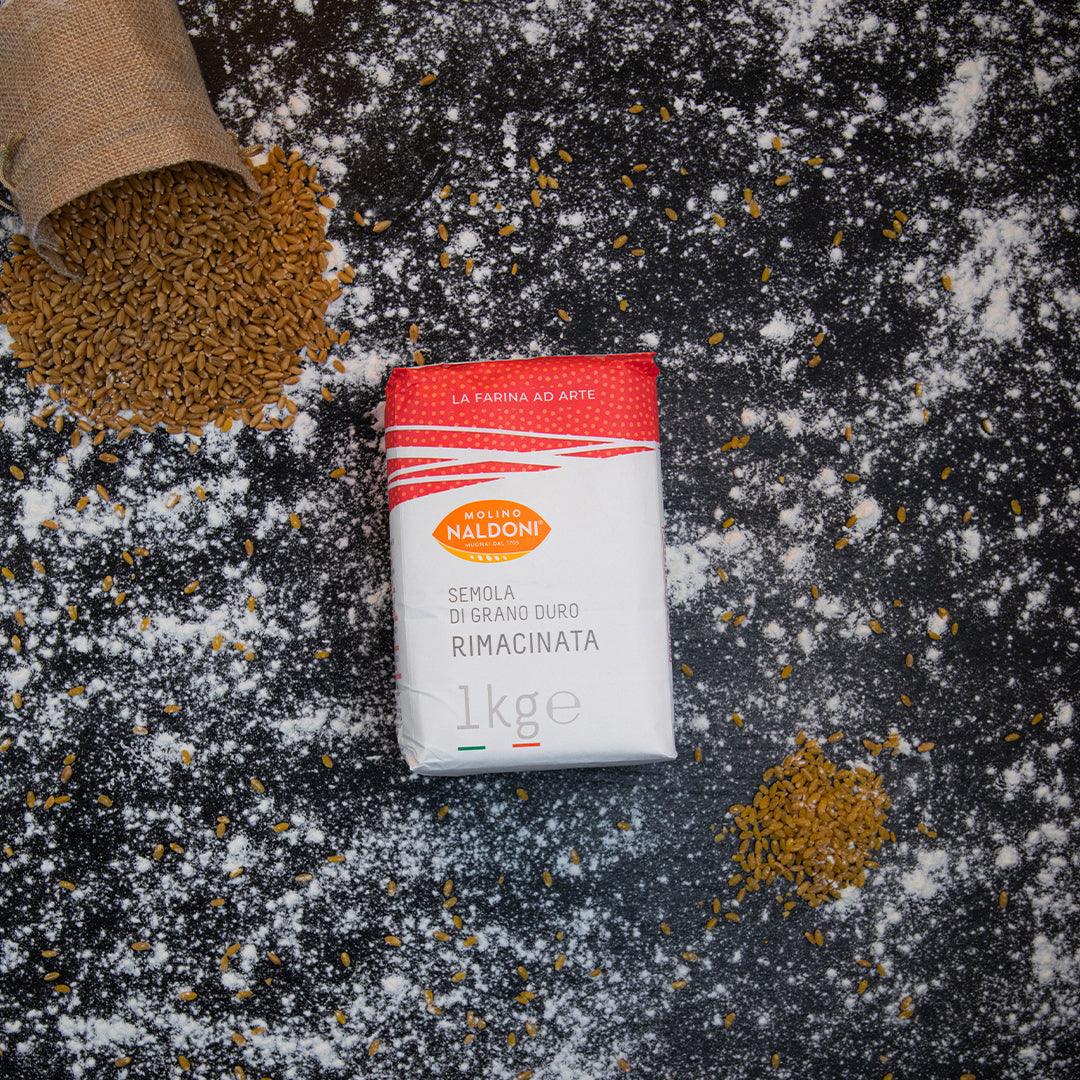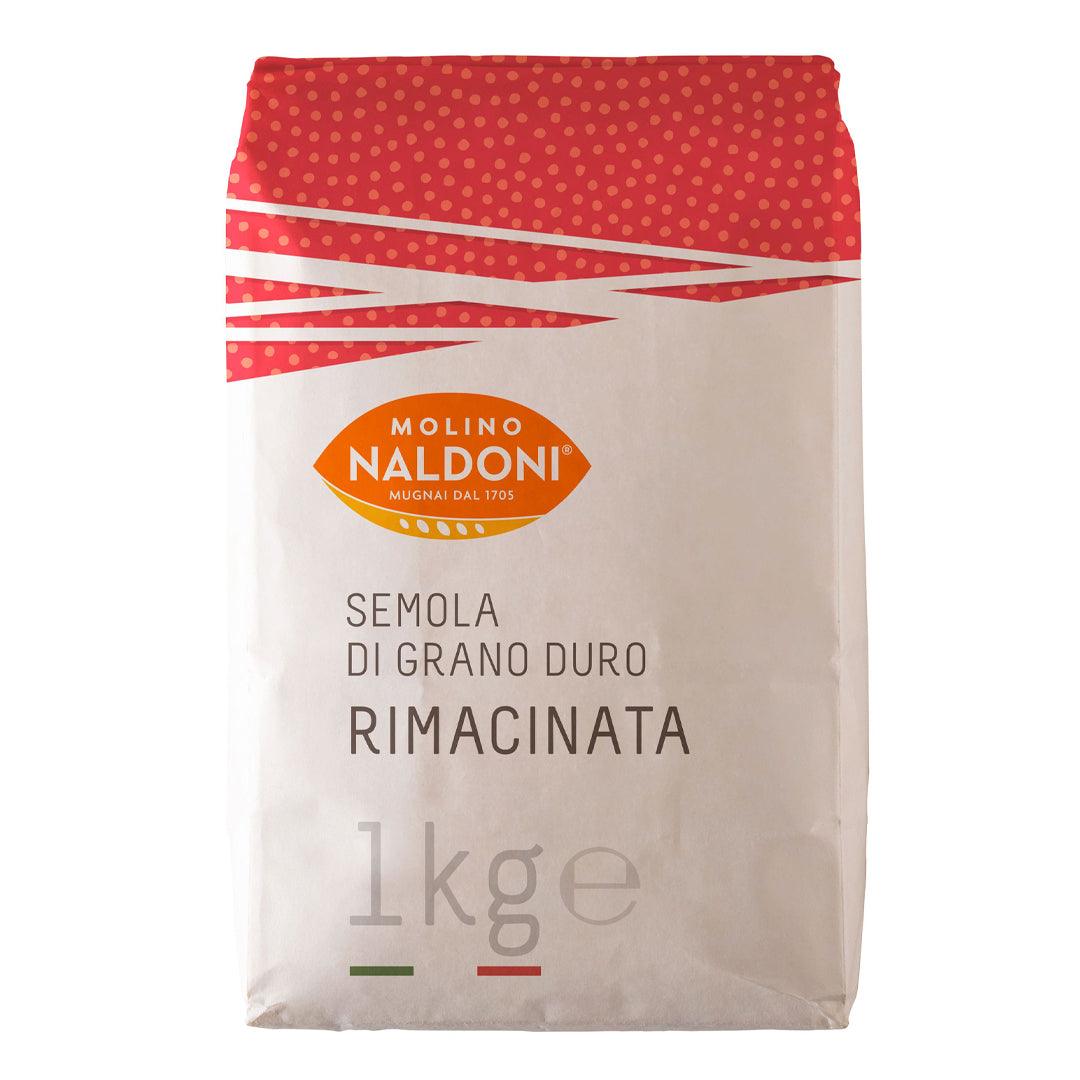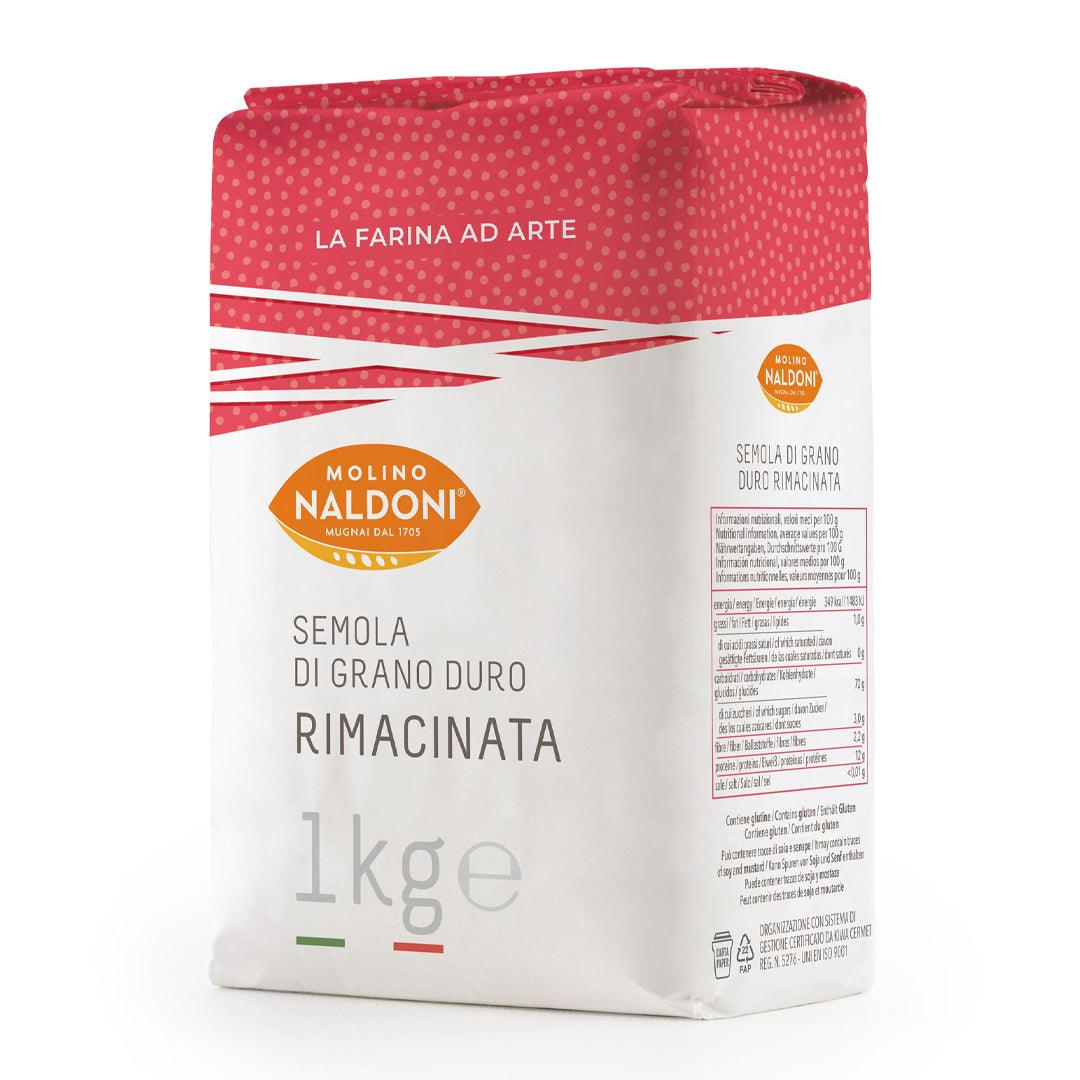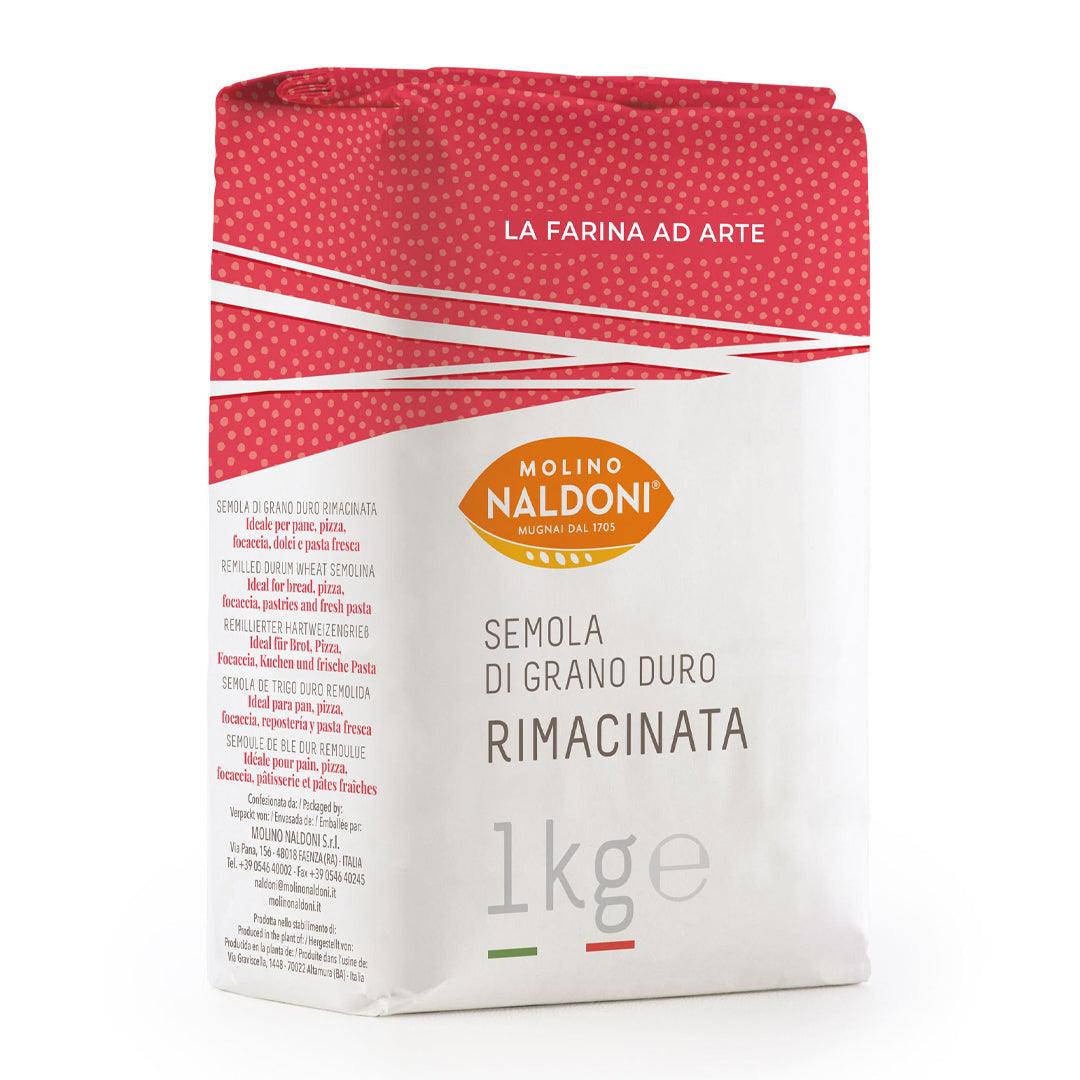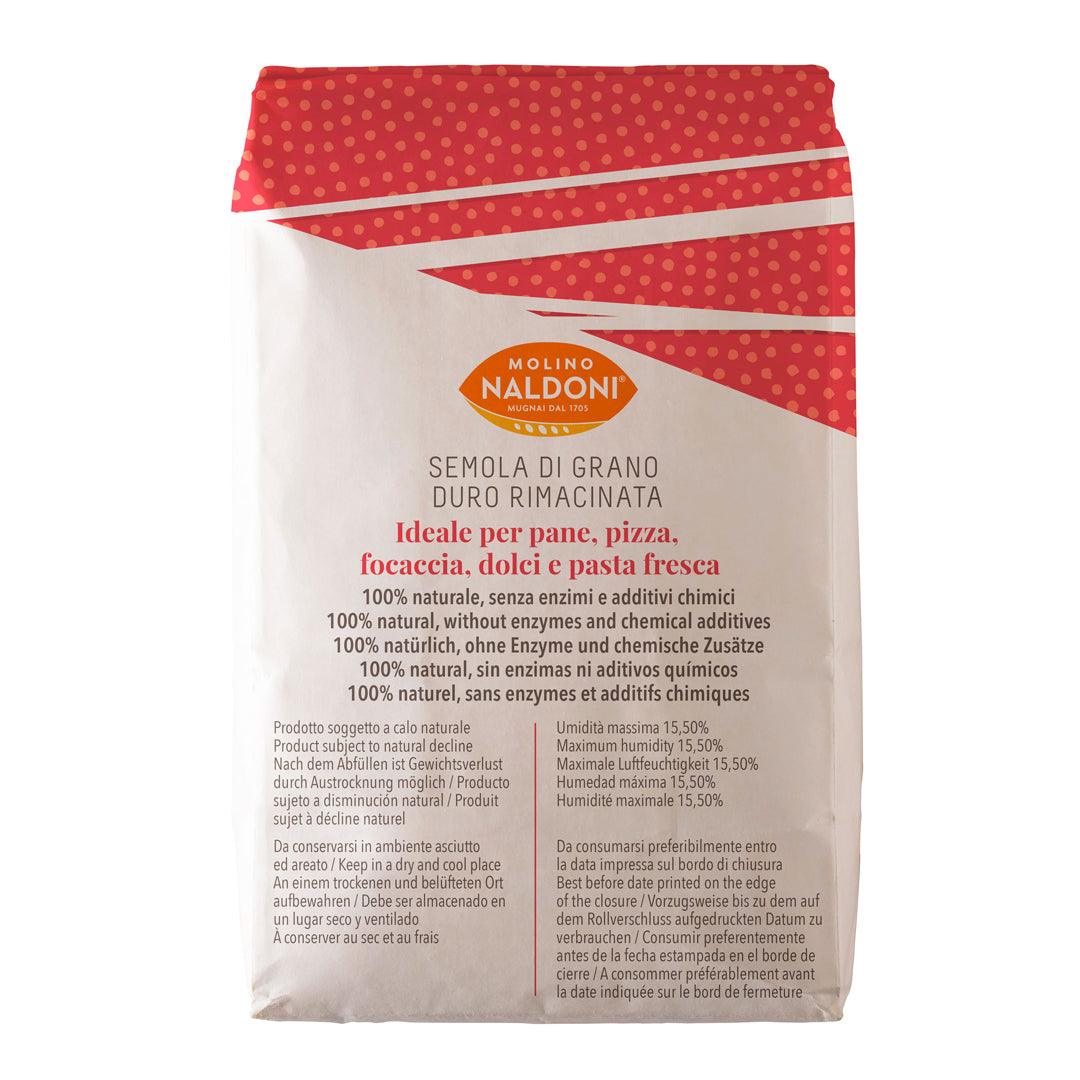 Molino Naldoni Italian Semola "Rimacinata Di Grano Duro" 1Kg
Introducing Molino Naldoni Semola - Where Tradition Meets Culinary Excellence!
Journey through centuries of innovation since 1705, as they have honed their craft to become masters of flour. Their legacy is a testament to evolving traditions and listening to culinary experts, crafting exceptional products from nearly 450 tons of premium Italian soft wheat daily.
Features
Enjoy the magic of reground semolina, capturing durum wheat's lovely scent. Its gluten mix pairs perfectly with soft wheat, giving bread a wonderful, airy texture.
Use
Elevate your baking game! Whether kneading by hand or using a machine, this italian semola helps in making perfect dough. It's also a secret ingredient for fantastic fresh pasta - 100% or mixed with other flours.
Benefits
Savor bread's rich flavors and texture. Molino Naldoni Semola combines old traditions and fresh ideas. Create Italian culinary wonders that everyone will love, whether you're a pro or just starting in the kitchen.
Sale price
Rs. 420.00
Regular price
Rs. 445.00
Tax included.
Molino Naldoni Italian Semola "Rimacinata Di Grano Duro" 1Kg
Sale price
Rs. 420.00
Regular price
Rs. 445.00
Unique Features Of This Product
Molino Naldoni
Brand
12 months
Shelf Life
1000 Gm
Gross Weight
1000 Gm
Net Weight
Italy
Country of Origin
Yes
Sugar Free
Vegetarian
Type 
Yes
Vegan Friendly
No
Gluten free
Non moist, dry conditions
Storage
Top selling products from Molino Naldoni