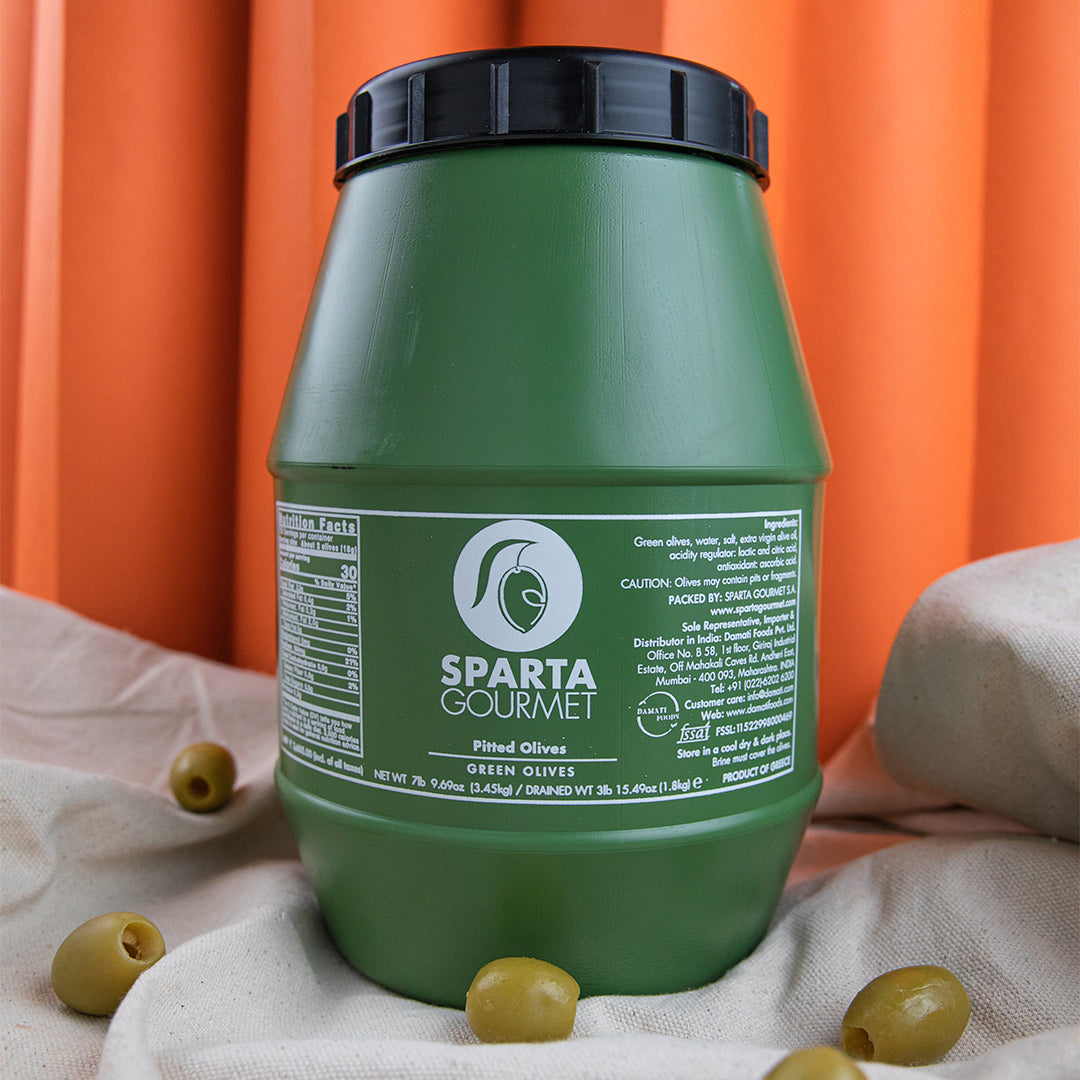 Sparta Greek Green Pitted Olives 3450 gms
Embark on a flavorsome journey with our Greek Green Pitted Olives, a tantalizing taste of Lakonia's finest olives that embodies the essence of Greece.
Features
Handpicked from the bountiful olive groves of Lakonia and preserved and packaged using traditional vinegar to maintain their natural flavor and quality, these Green Pitted Olives showcase the purity and authenticity of Greek olives in their vibrant green glory.
Use
Enhance your snacking or create enticing appetizers by incorporating these flavorful Green Olives into your cheese boards, dips and salads by adding a touch of Mediterranean magic to your culinary creations.
Benefits
Delight in the wholesome experience of these pitted olives as you indulge in healthy snacking, enriched with the natural goodness of Greece's renowned olives. Experience the legacy of Sparta's gastronomic heritage with every bite
Regular price
Rs. 3,425.00
Sale price
Rs. 3,425.00
Regular price
Rs. 3,605.00
Tax included.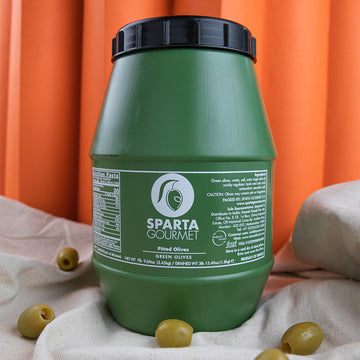 Sparta Greek Green Pitted Olives 3450 gms
Regular price
Rs. 3,425.00
Sale price
Rs. 3,425.00
Regular price
Rs. 3,605.00
Unique Features Of This Product
Sparta
Brand
18 months
Shelf Life
3.45 Kg
Gross Weight
3.45 Kg
Net Weight
Greece
Country of Origin
Yes
Sugar Free
Vegetarian
Type 
Yes
Vegan Friendly
Yes
Gluten free
Cool, Dry & Dark Place
Storage
Top selling products from Sparta Gourmet