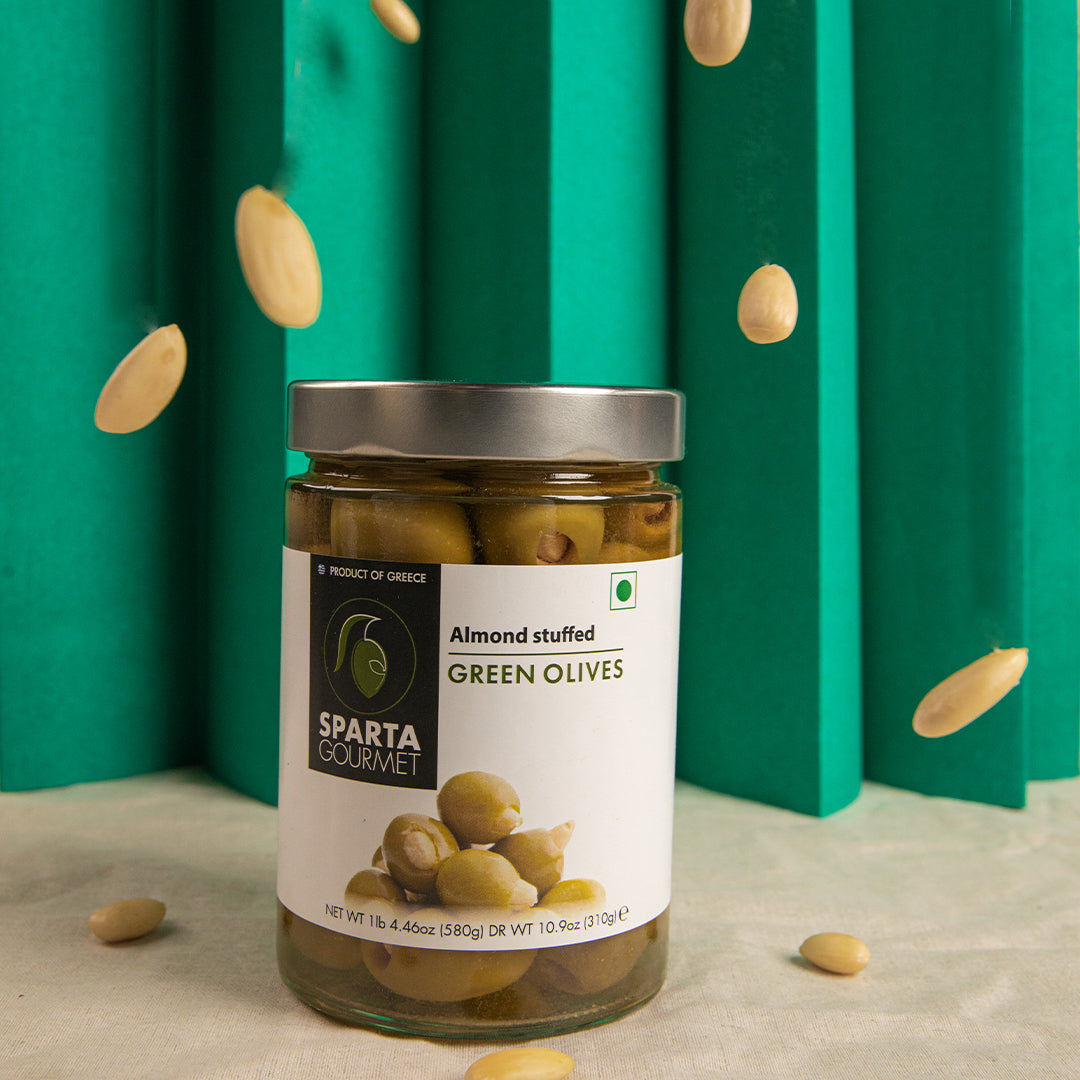 Sparta Greek Green Stuffed Olives- Almond 580 gms
Embark on a Mediterranean journey with our Sparta Greek Green Olives - Stuffed with Almond, a fusion of flavors that transports you to the historic olive groves of Sparta.
Features
Immerse yourself in the delightful combination of briny green olives, carefully selected from Greece, and the satisfying crunch of almonds. This unique pairing offers a sensory experience that captures the essence of the Mediterranean.
Use
Elevate your appetizers, cheese boards or enjoy them as a standalone delight. These stuffed olives with almonds add a touch of elegance to your table and a burst of Mediterranean flair to your dishes.
Benefits
Savor the wholesome indulgence of these stuffed olives, combining the heart-healthy attributes of olives with the nutritional richness of almonds. Embrace the tradition of Sparta while relishing the vibrant flavors and textures that this Greek delight brings to your palate.
Sale price
Rs. 979.00
Regular price
Rs. 1,030.00
Tax included.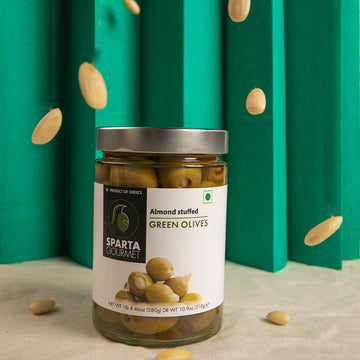 Sparta Greek Green Stuffed Olives- Almond 580 gms
Sale price
Rs. 979.00
Regular price
Rs. 1,030.00
Unique Features Of This Product
Sparta
Brand
18 months
Shelf Life
580 Gm
Gross Weight
580 Gm
Net Weight
Greece
Country of Origin
Yes
Sugar Free
Vegetarian
Type 
Yes
Vegan Friendly
Yes
Gluten free
Cool, Dry & Dark Place
Storage
Top selling products from Sparta Gourmet