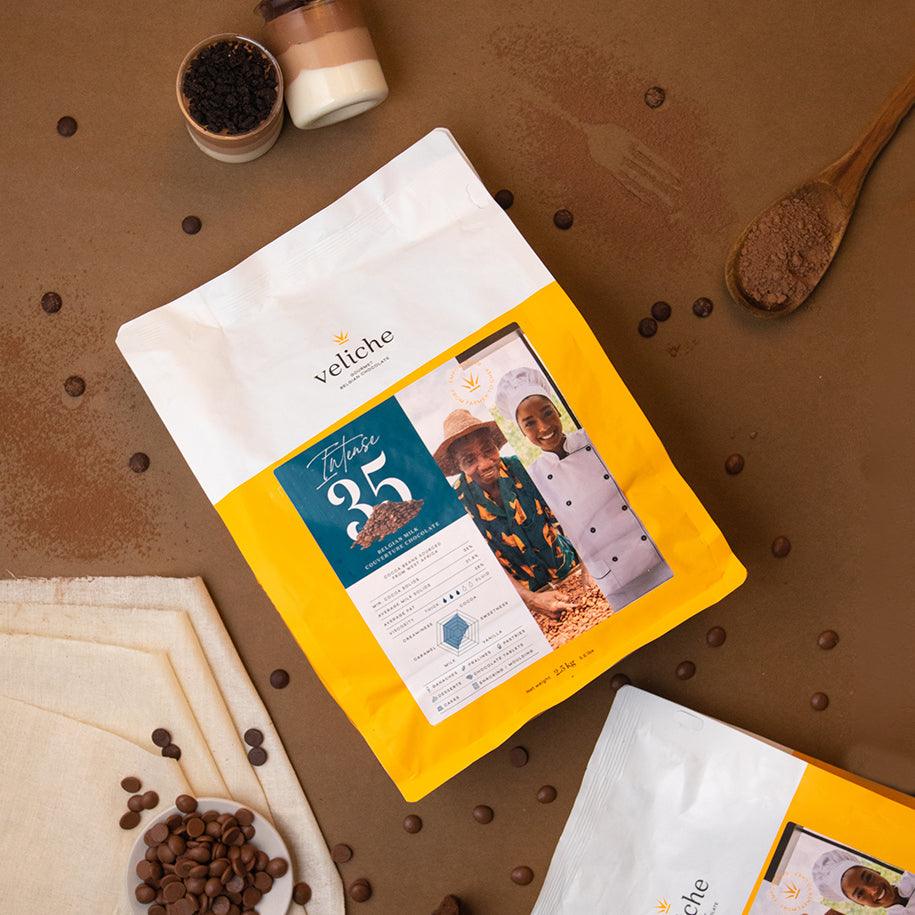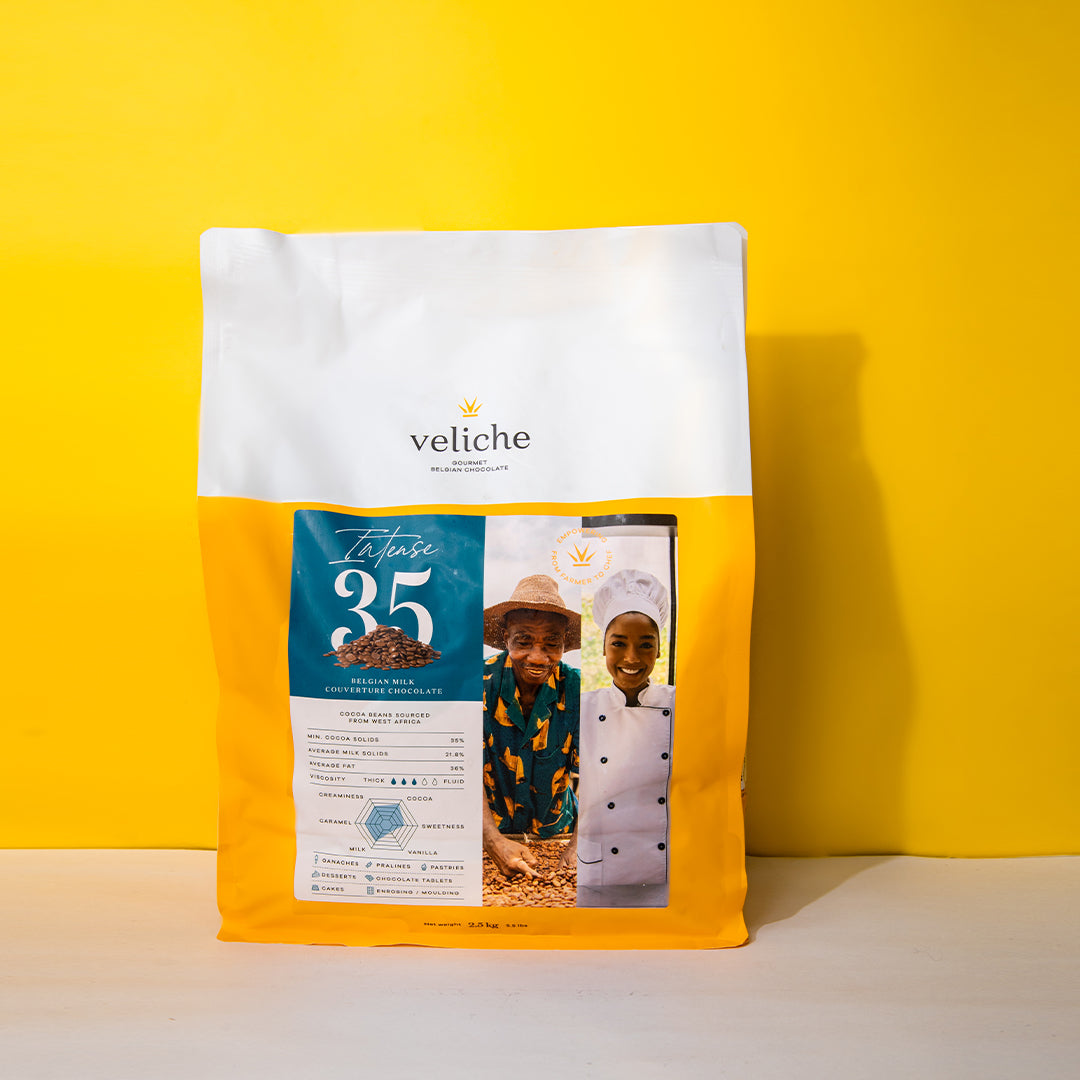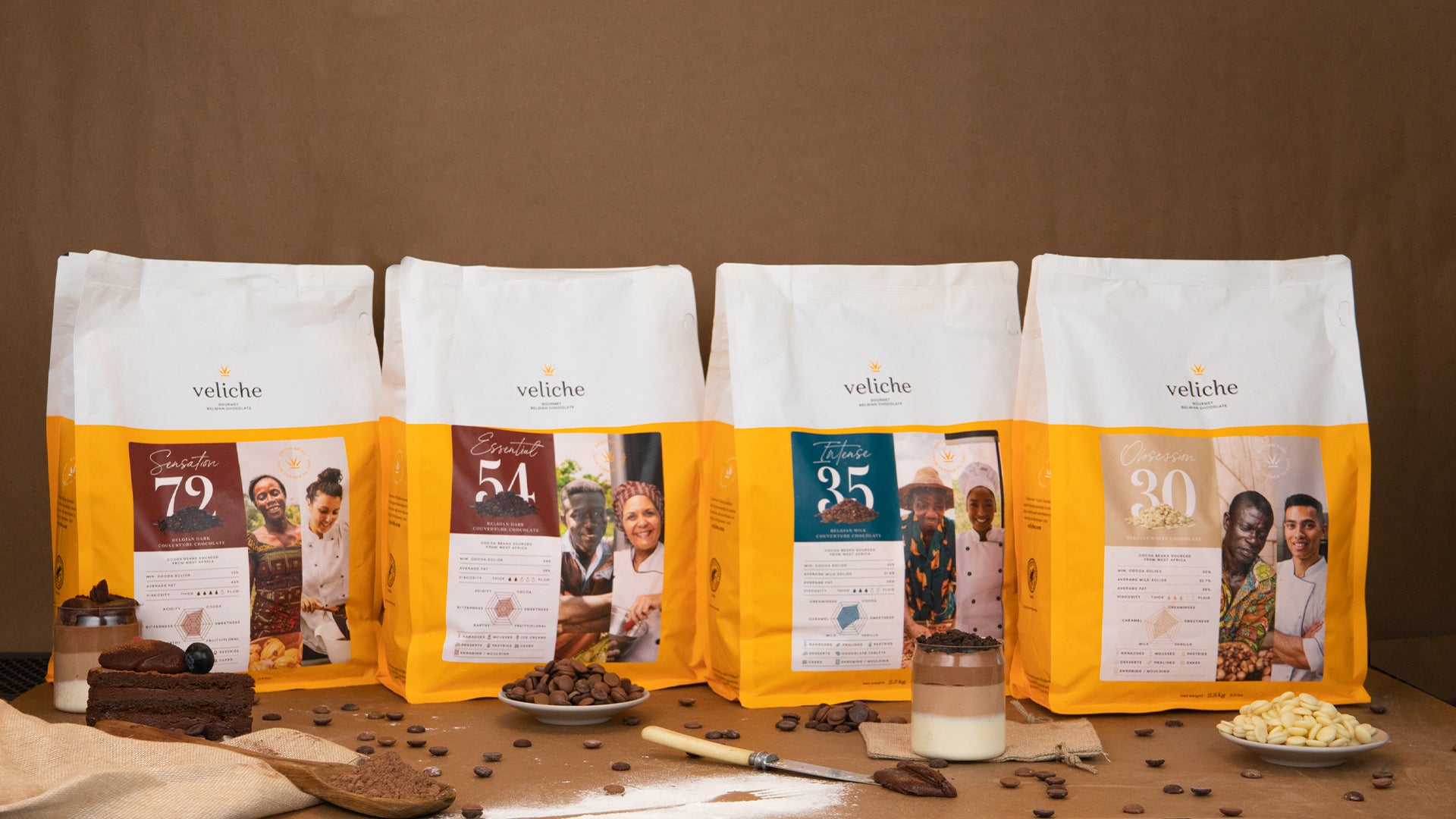 Veliche Gourmet Belgian Couverture Chocolate 35% Intense Milk
Introducing Veliche Gourmet Belgian Couverture Milk Chocolate 35% - a symphony of flavors meticulously crafted for the connoisseurs of fine chocolate.
Features
Made with the finest Belgian Milk Chocolate, Veliche Couverture 35% chocolate is composed with a pronounced milk profile, delicate caramel touches and a serene cocoa finish.
Use
Upgrade your desserts with the lusciousness of premium milk couverture chocolate, ensuring consistently enchanting results. Whether perfecting pralines, mastering pastries or adding an artistic touch to garnishes our Belgian chocolate stands as a beacon of culinary excellence.
Benefits
Infuse your creations with the creamy allure of premium milk couverture chocolate, enhancing both taste and presentation. With remarkable melting qualities, achieve a glossy finish on ganaches, chocolate bars and garnishes– embodying Belgian craftsmanship. Uplift your creations with this premium milk chocolate, perfect for both professionals and enthusiasts.
Regular price
Rs. 2,880.00
Sale price
Rs. 2,880.00
Regular price
Rs. 3,200.00
Tax included.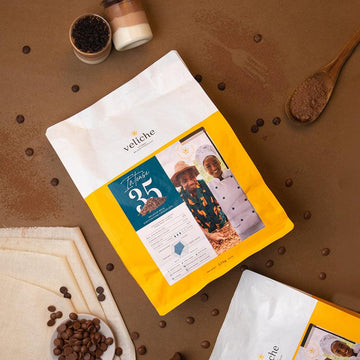 Veliche Gourmet Belgian Couverture Chocolate 35% Intense Milk
Regular price
Rs. 2,880.00
Sale price
Rs. 2,880.00
Regular price
Rs. 3,200.00
Unique Features Of This Product
Veliche
Brand
24 months
Shelf Life
2.5 Kg
Gross Weight
2.5 Kg
Net Weight
Belgium
Country of Origin
No
Sugar Free
Vegetarian
Type 
Yes
Vegan Friendly
Yes
Gluten free
Cool, Dry & Dark Place
Storage
Top selling products from Veliche