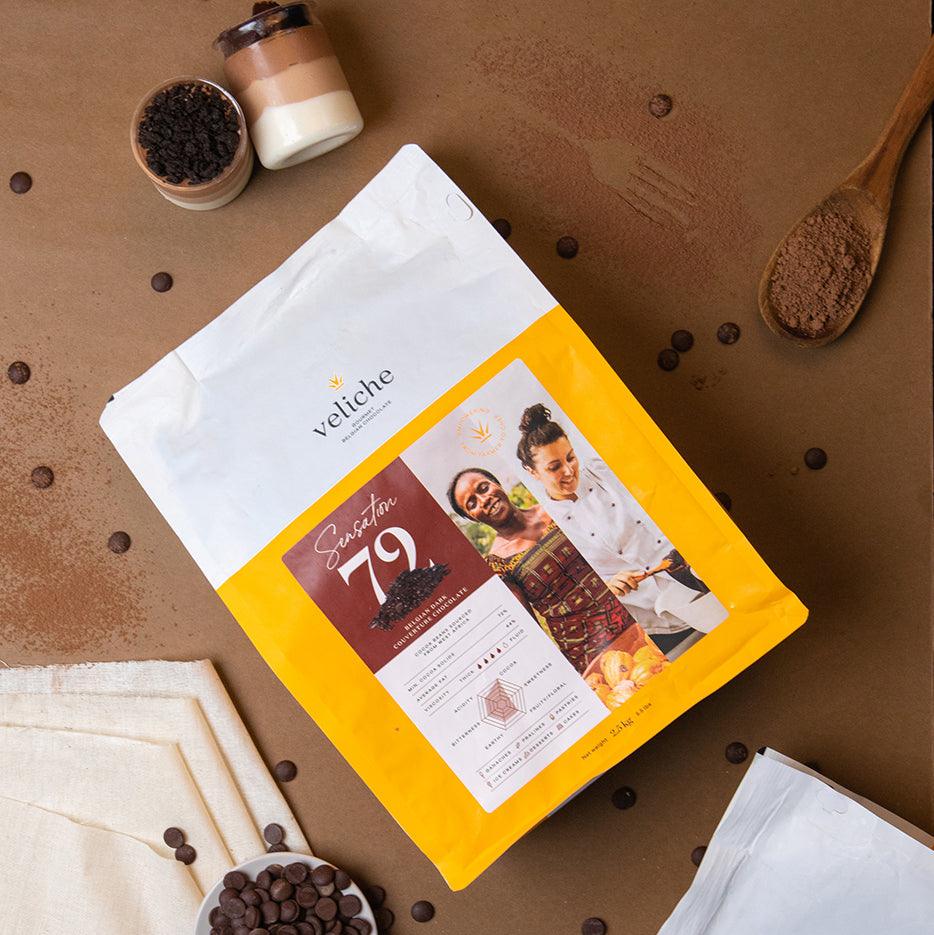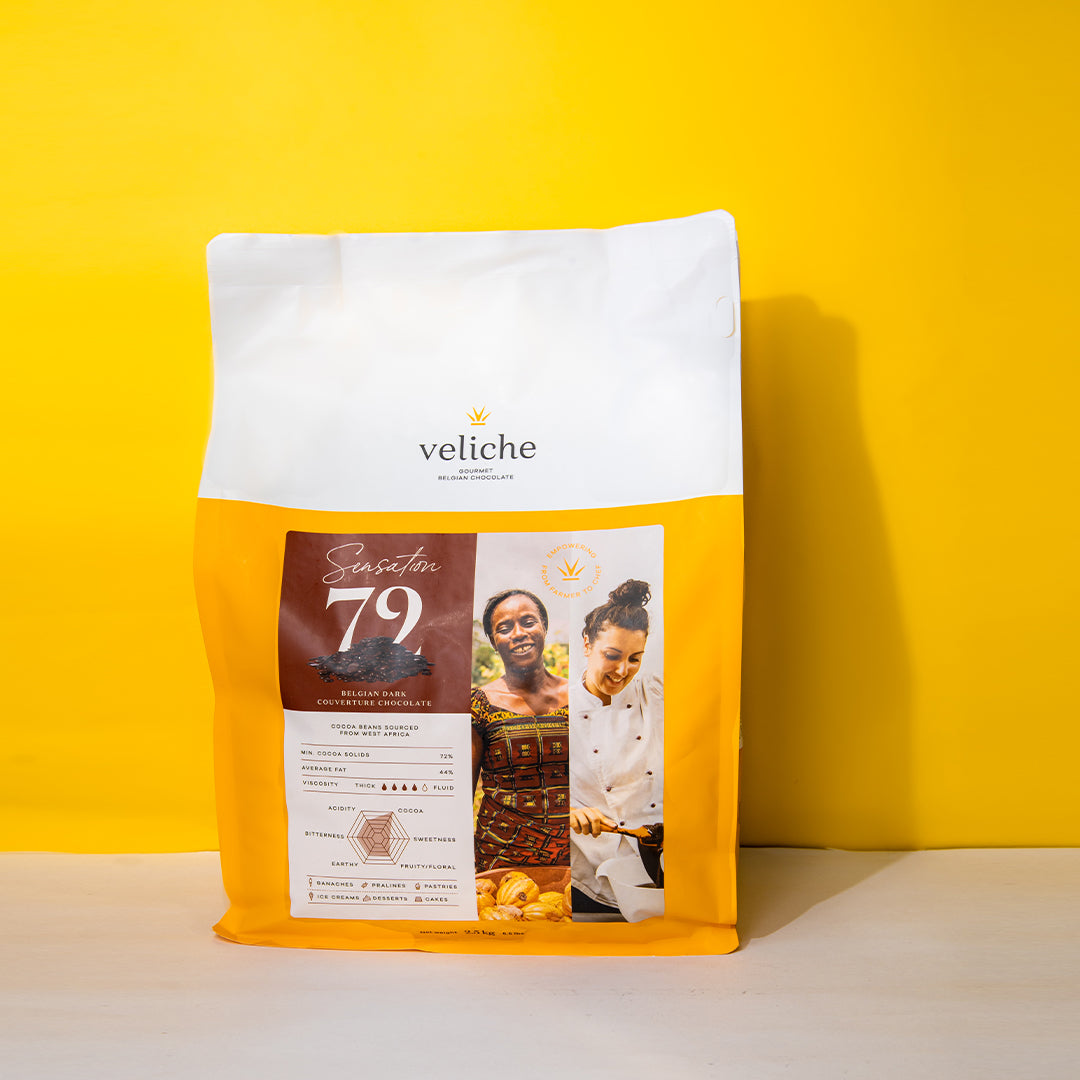 Veliche Gourmet Belgian Couverture Chocolate 72% Sensation Dark
Unveil the excellence of Veliche Gourmet Belgian Couverture Chocolate 72% Dark: Embark on a journey of strong, powerful dark couverture chocolate with a rich concentration of cocoa, providing accentuated biterness and predominant fruitiness. The deep, intense flavors Veliche couverture artisanal dark chocolate are meticulously crafted to elevate your culinary creations and create a symphony of flavours.

Features
Delight in the opulence of our 72% dark chocolate, a testament to the finest quality Belgian craftsmanship. Empower your culinary expertise with the prowess of Belgian chocolate, turning everyday dishes into works of art that bear the mark of true craftsmanship.
Use
Upgrade your sweets to new heights with the richness of Veliche dark chocolate, perfect for cakes, ganaches and other indulgent creations. Craft the creamiest ice creams that carry the essence of fine Belgian couverture, promising moments of frozen indulgence.
Benefits
From decadent desserts to exquisite pralines this chocolate couverture adds an unmatched touch of sophistication for everyone- from Homechefs to Horeca creations. Immerse yourself in the depths of rich and intense flavors, as Veliche Belgian couverture dark chocolate takes your gastronomic creations to the next level.
Regular price
Rs. 3,465.00
Sale price
Rs. 3,465.00
Regular price
Rs. 3,850.00
Tax included.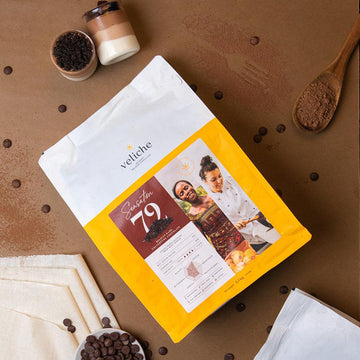 Veliche Gourmet Belgian Couverture Chocolate 72% Sensation Dark
Regular price
Rs. 3,465.00
Sale price
Rs. 3,465.00
Regular price
Rs. 3,850.00
Unique Features Of This Product
Veliche
Brand
24 months
Shelf Life
2.5 Kg
Gross Weight
2.5 Kg
Net Weight
Belgium
Country of Origin
Yes
Sugar Free
Vegetarian
Type 
Yes
Vegan Friendly
Yes
Gluten free
Cool, Dry & Dark Place
Storage
Top selling products from Veliche