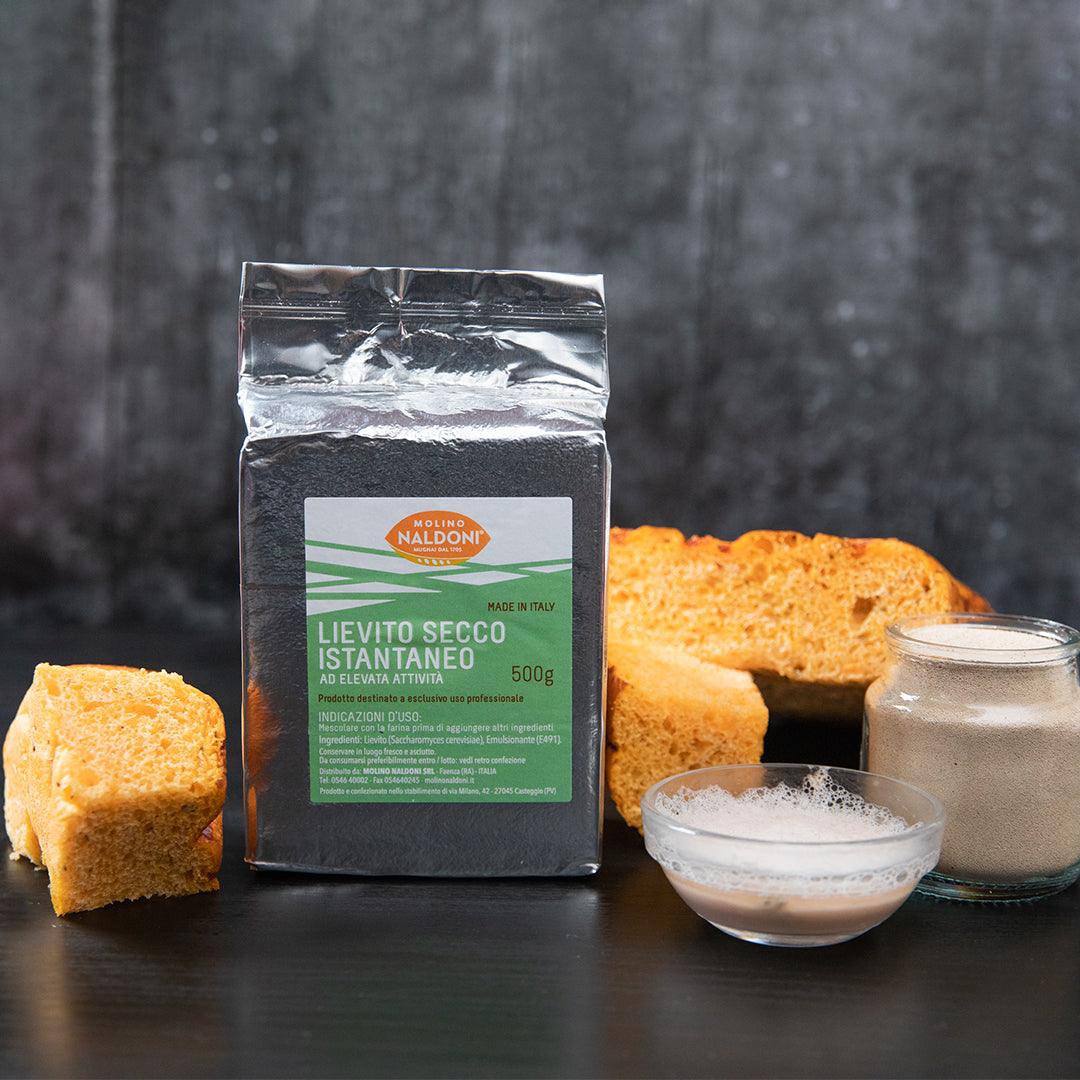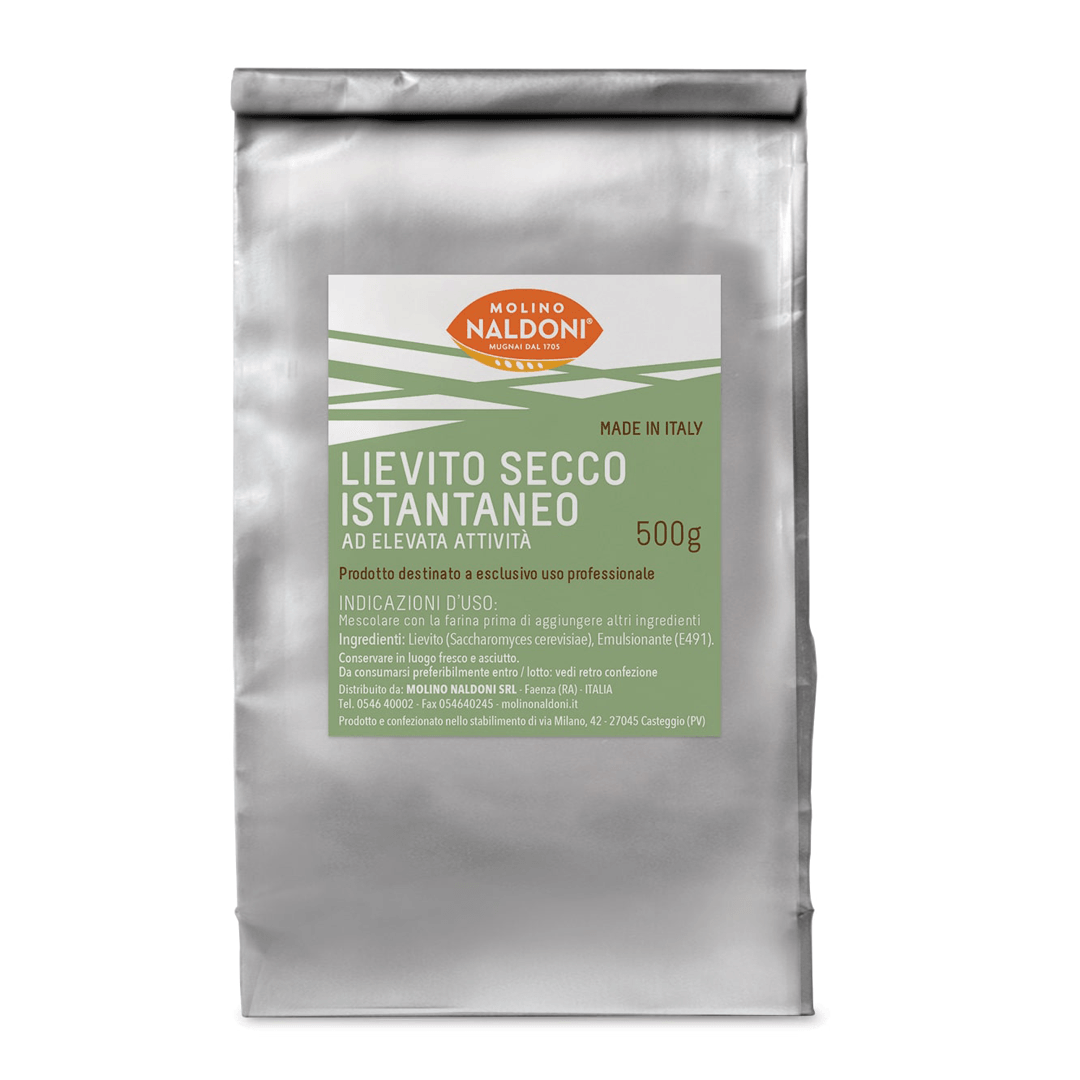 Molino Naldoni Italian Active Dry Yeast for Pizza & Foccacia 500gm
Step into the world of authentic Italian baking with Molino Naldoni's 500g Active Dry Yeast for Pizza & Focaccia. The journey, spanning generations since 1705, has been marked by a dedication to innovation and the pursuit of excellence. From historic beginnings to today's industrial prowess, nearly 450 tons of soft Italian wheat are milled daily, with the passion for crafting the finest ingredients remains unwavering.
Features
Rooted in the traditions of Molino Naldoni from Italy, this active dry yeast is a product of centuries of refining techniques. Engineered for professional use, its high fermentation power ensures exceptional rise and consistent results.
Use
Elevate your pizza creations to a whole new level of flavor and texture, thanks to the yeast's unmatched natural fermentative abilities. Achieve the perfect blend of softness and flavor in your focaccia recipes, capturing the essence of true Italian baking.
Benefits
Embrace the heritage of Molino Naldoni, where innovation meets tradition to provide you with only the best baking ingredients. Even after opening, our vacuum-packed yeast retains its potent fermentative power for up to six weeks when refrigerated (0-10°C). From the artisans who brought you Molino Naldoni's renowned flour since 1705, comes a yeast that epitomizes the artistry of Italian baking. Enhance your creations with the expertise of generations – Molino Naldoni's Active Dry Yeast for Pizza & Focaccia.
Regular price
Rs. 1,100.00
Sale price
Rs. 1,100.00
Regular price
Rs. 1,166.00
Tax included.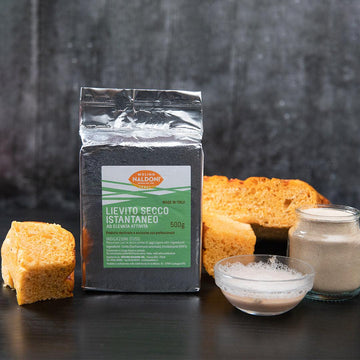 Molino Naldoni Italian Active Dry Yeast for Pizza & Foccacia 500gm
Regular price
Rs. 1,100.00
Sale price
Rs. 1,100.00
Regular price
Rs. 1,166.00
Unique Features Of This Product
Molino Naldoni
Brand
12 months
Shelf Life
500 Gm
Gross Weight
500 Gm
Net Weight
Italy
Country of Origin
Yes
Sugar Free
Vegetarian
Type 
Yes
Vegan Friendly
Yes
Gluten free
Non moist, dry conditions
Storage
Top selling products from Molino Naldoni