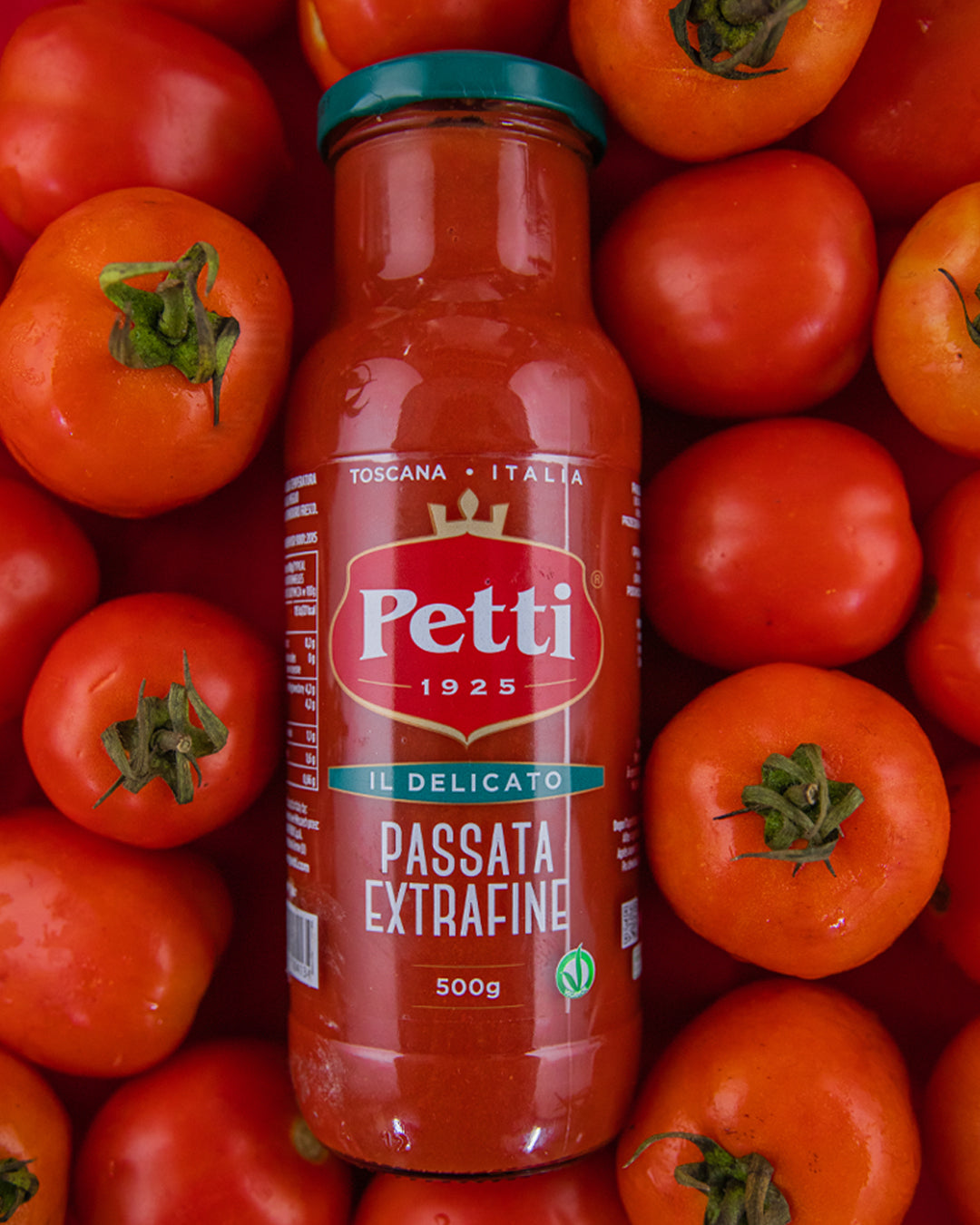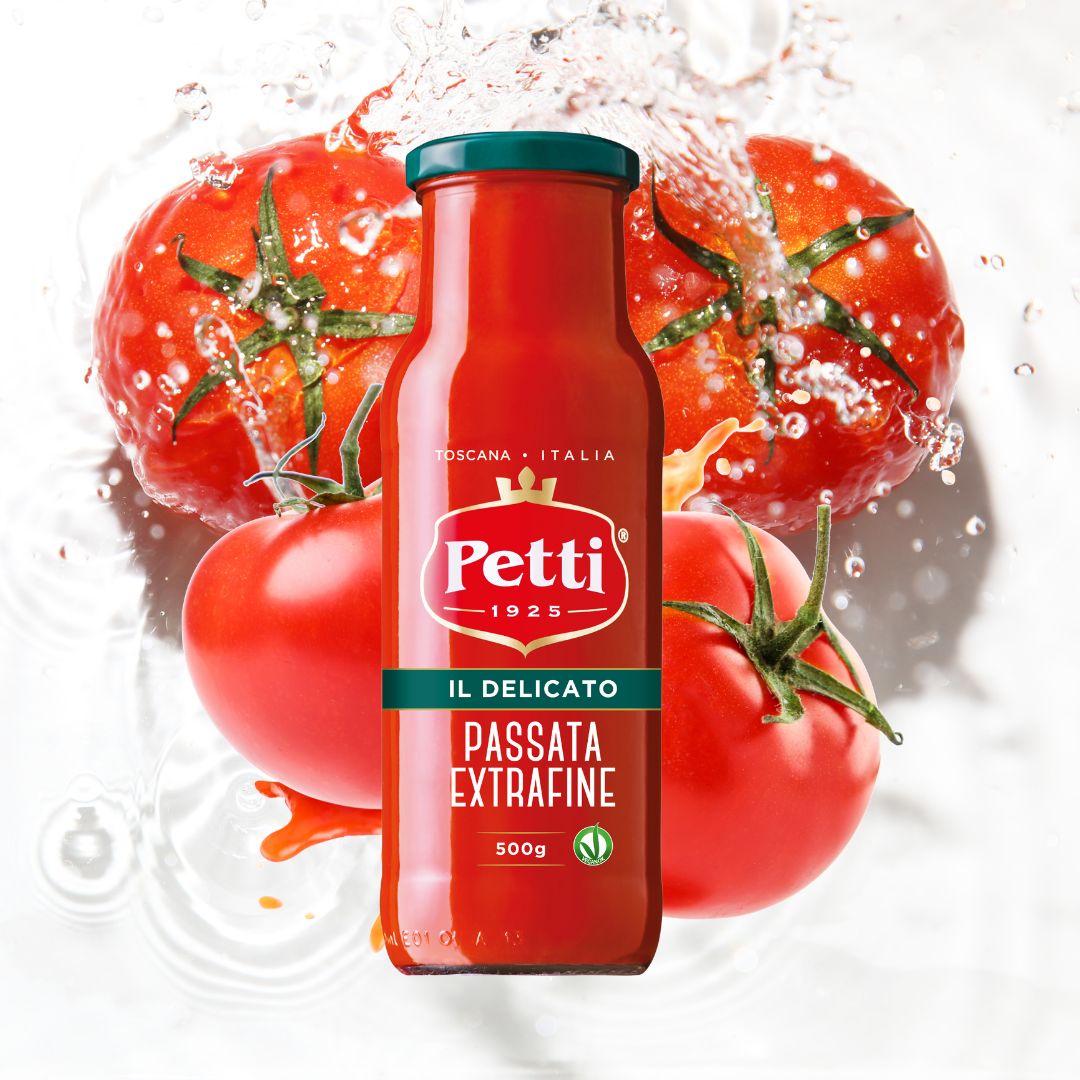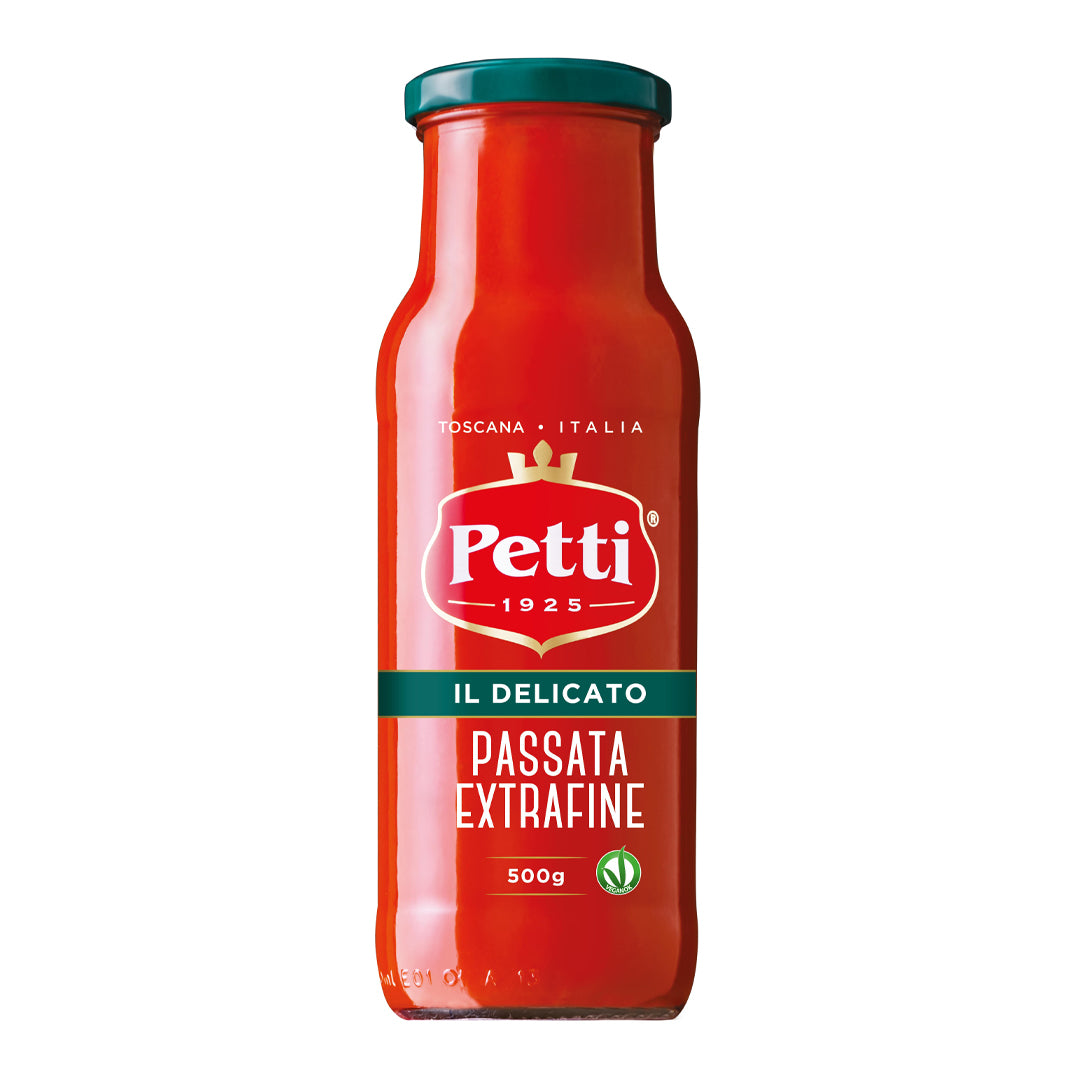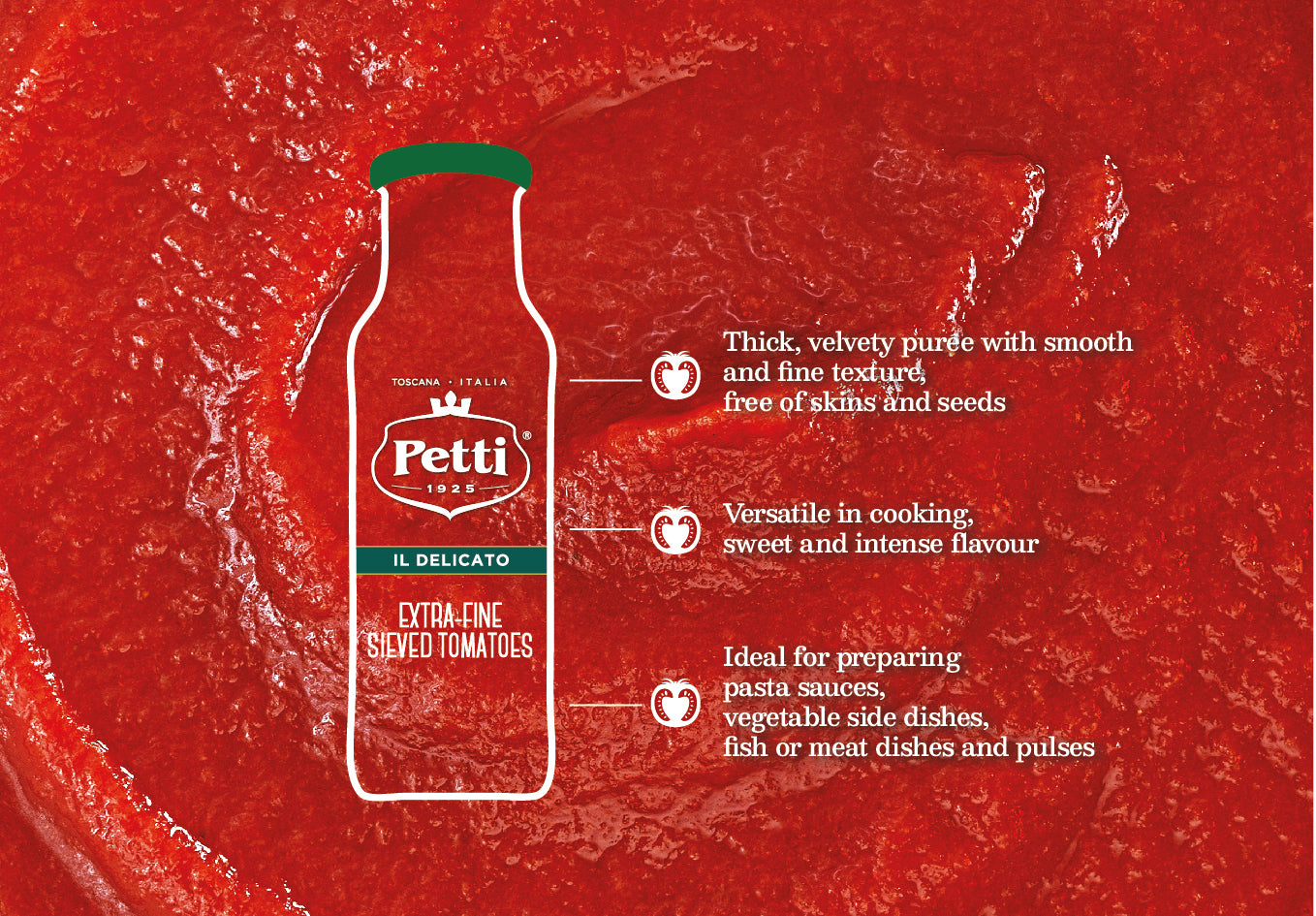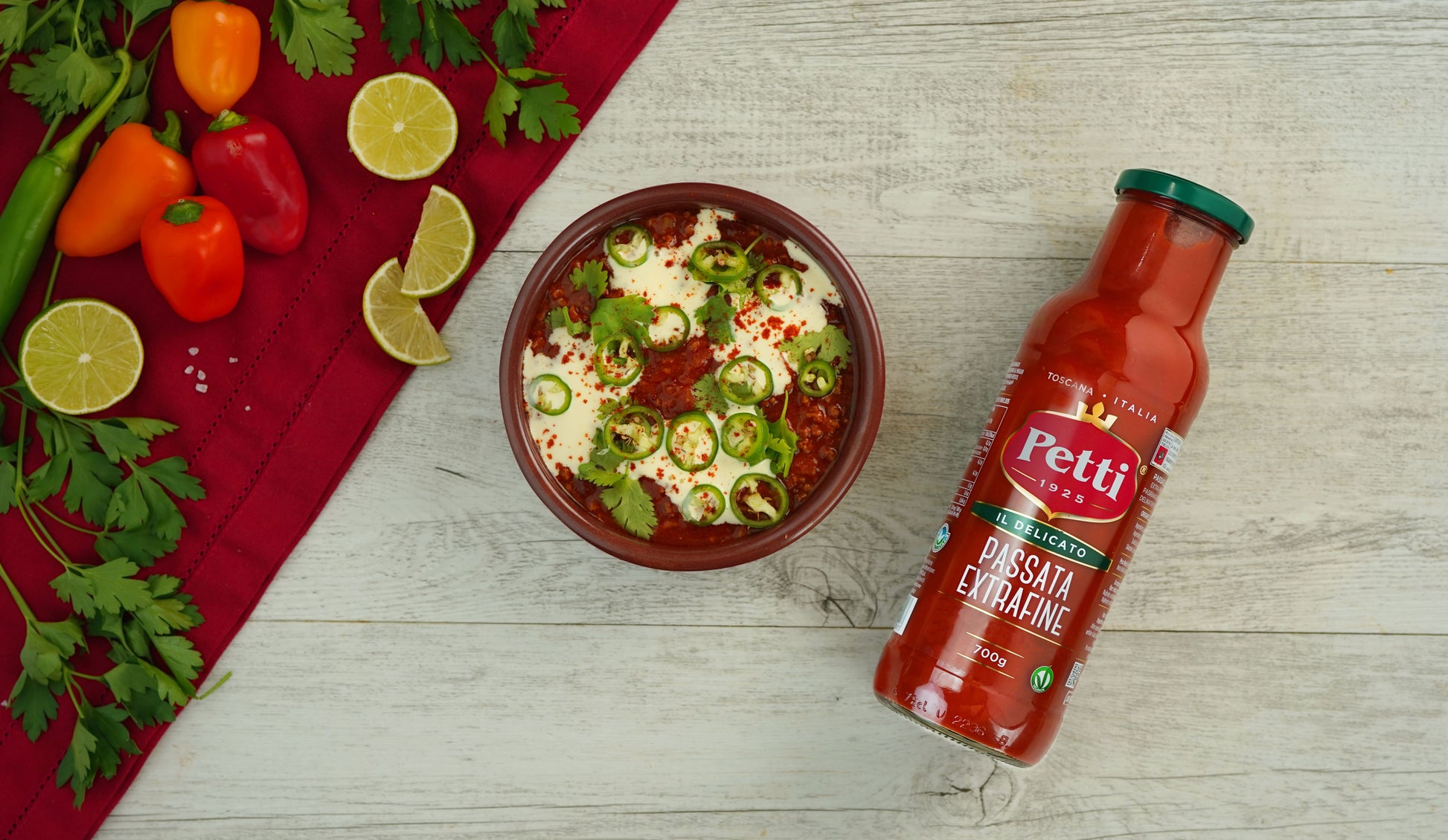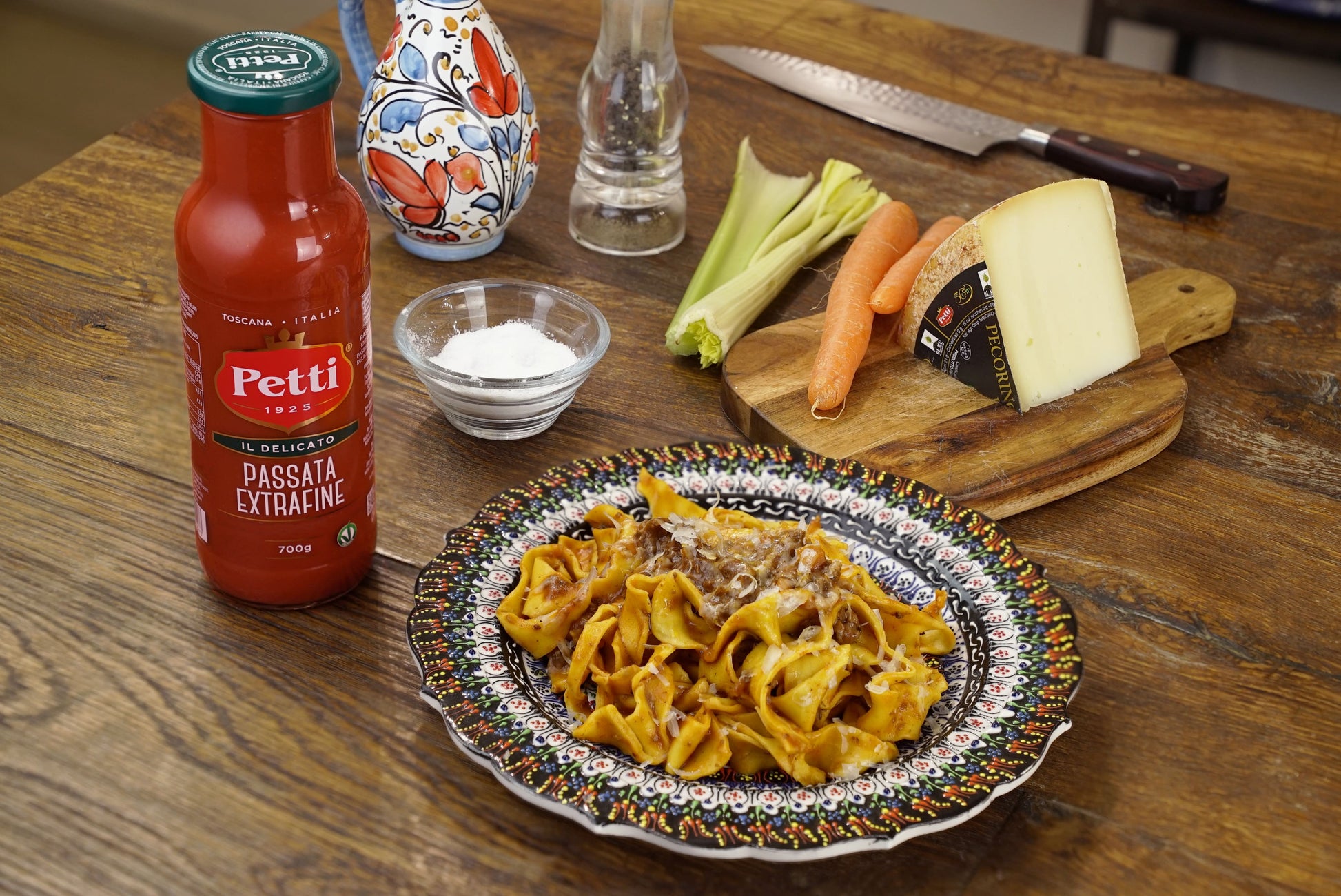 Petti Italian Passata Extra Fine - Pasta and Pizza sauce 500 gms
Experience True Italian Flavors with Petti Italian Passata Extrafine - Pizza and Pasta Sauce
Features
Crafted by a 4th generation Italian family company, our sauce embodies a century of tradition, using the finest Tuscan and Italian tomatoes processed at low temperatures. Meticulously sieved to perfection, our tomato puree boasts a rich, velvety texture and a vibrant red hue, free from seeds and skins.
Use
Elevate your pizza and pasta game effortlessly with our premium tomato puree - the perfect pasta sauce and pizza sauce in one. Streamline your cooking process with this genuine, quick-preparation ingredient, enhancing even the simplest dishes.
Benefits
Indulge in the authentic taste of fresh tomatoes with a touch of intense sweetness, courtesy of our carefully curated tomato puree. Elevate your culinary creations with ease, thanks to Petti's extra fine sieved tomatoes - where quality, convenience and Italian heritage unite for your kitchen. Unlock the essence of Italy in every dish with Petti Passata Extrafine : Your go-to choice for superior pasta and pizza sauce.
Sale price
Rs. 325.00
Regular price
Rs. 360.00
Tax included.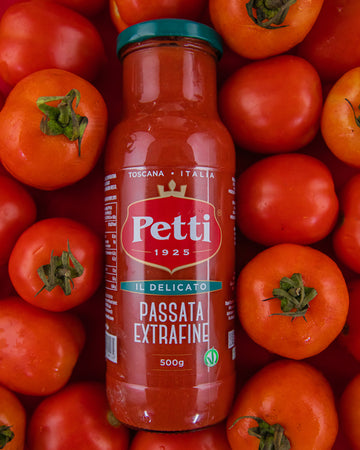 Petti Italian Passata Extra Fine - Pasta and Pizza sauce 500 gms
Sale price
Rs. 325.00
Regular price
Rs. 360.00
Unique Features Of This Product
Petti
Brand
36 months
Shelf Life
500 Gm
Gross Weight
500 Gm
Net Weight
Italy
Country of Origin
Yes
Sugar Free
Vegetarian
Type 
Yes
Vegan Friendly
Yes
Gluten free
Cool, dark space
Storage
Top selling products from Petti