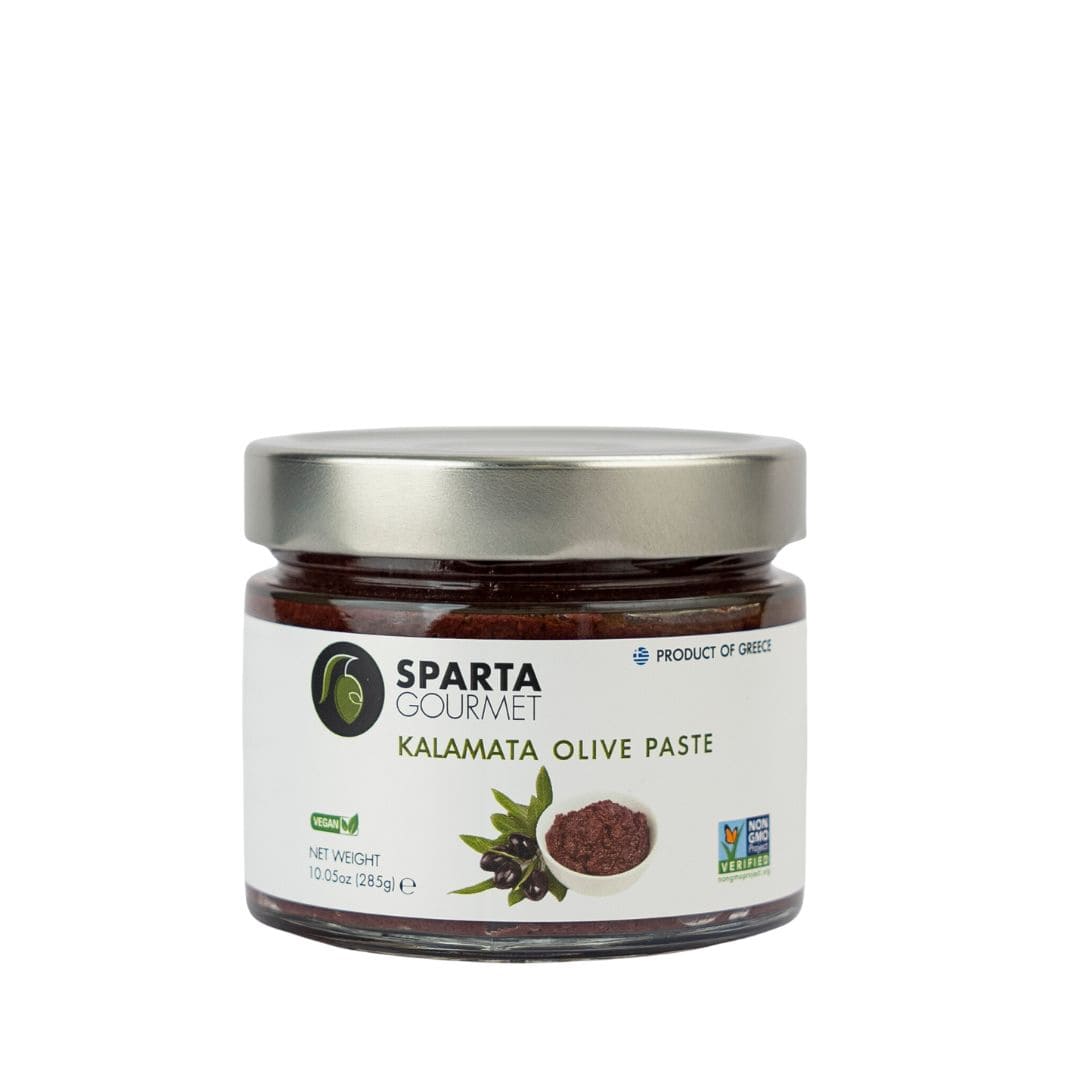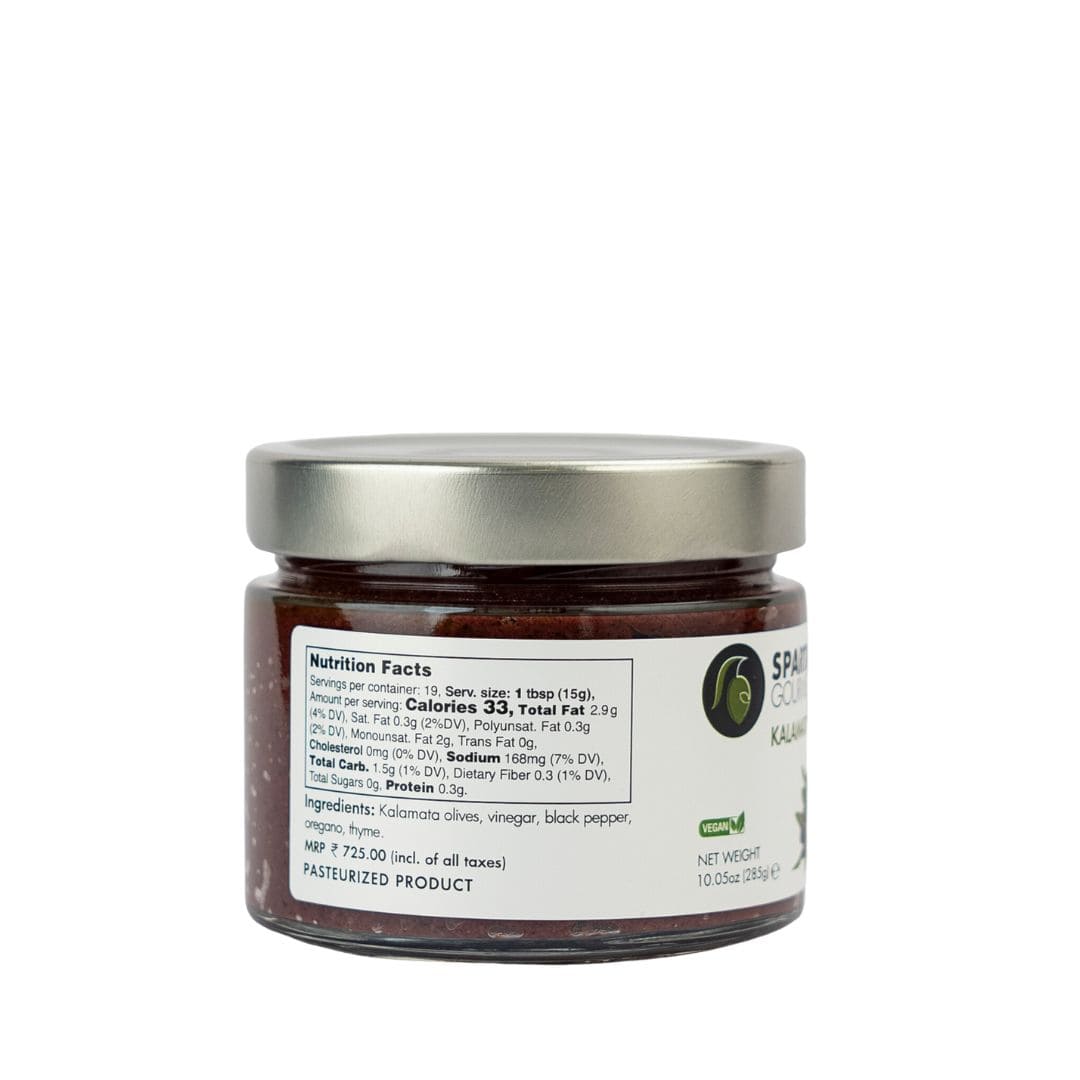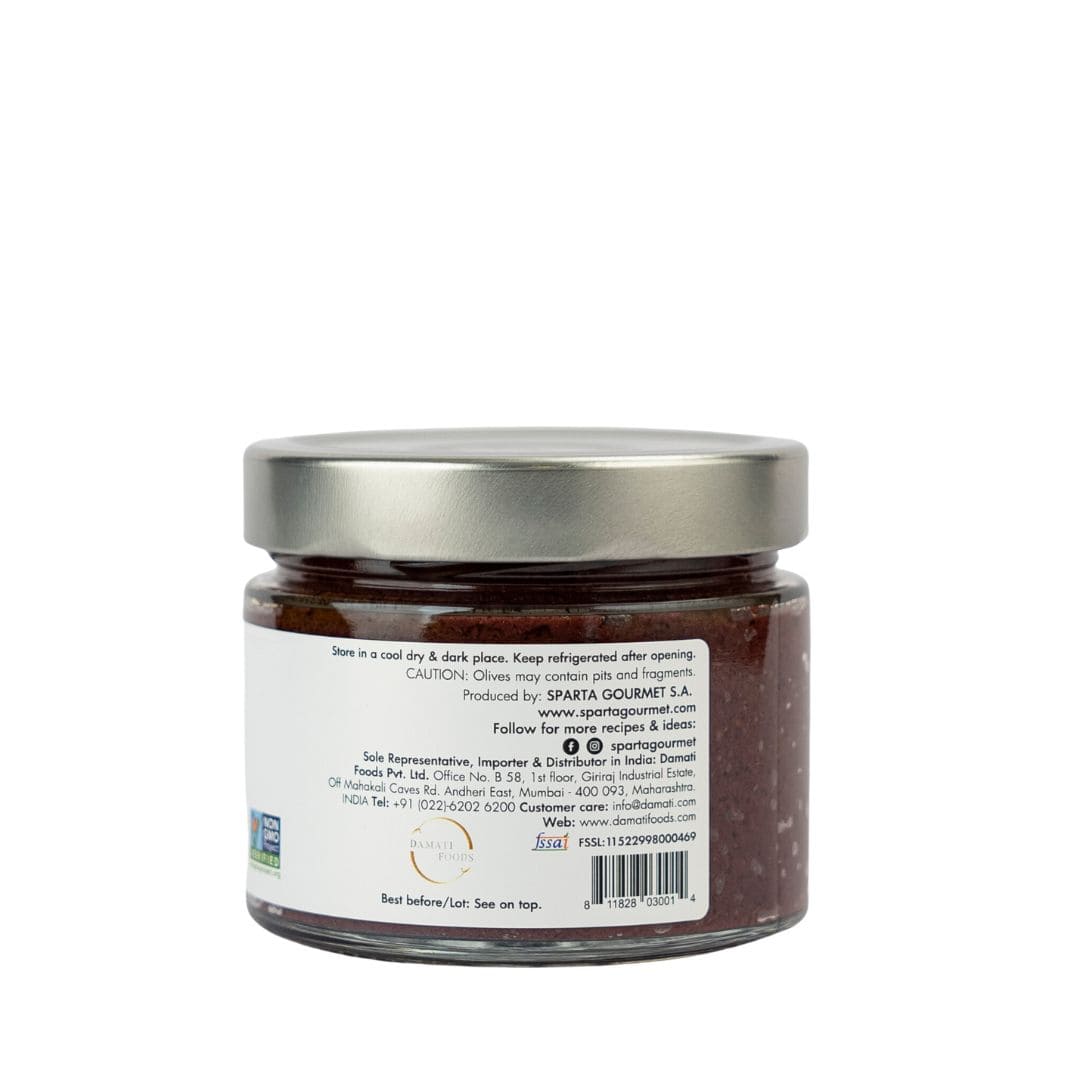 Sparta Greek Kalamata Olive Paste 285 gms
Discover a journey of exceptional taste with our Greek Kalamata Olive Paste, a savory delight that encapsulates the essence of Greece's famed Kalamata olives.
Features
Handcrafted from the revered Kalamata variety olives, this Olive Paste is a pure reflection of Greek culinary heritage, offering a burst of authentic flavors.
Use
Transform your healthy snacking moments or create captivating appetizers by spreading this delectable Olive Paste by Sparta on bread, crackers or as a flavorful accompaniment on your cheese boards to elevate your dishes.
Benefits
Experience the goodness of olives through this exquisite Greek creation, providing not only a scrumptious experience but also a nutritious option for the health-conscious. Discover the legacy of Sparta's culinary excellence in every jar.
Sale price
Rs. 450.00
Regular price
Rs. 725.00
Tax included.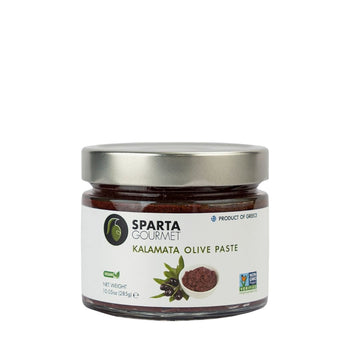 Sparta Greek Kalamata Olive Paste 285 gms
Sale price
Rs. 450.00
Regular price
Rs. 725.00
Unique Features Of This Product
Sparta
Brand
18 months
Shelf Life
285 Gm
Gross Weight
285 Gm
Net Weight
Greece
Country of Origin
Yes
Sugar Free
Vegetarian
Type 
Yes
Vegan Friendly
Yes
Gluten free
Cool, Dry & Dark Place
Storage