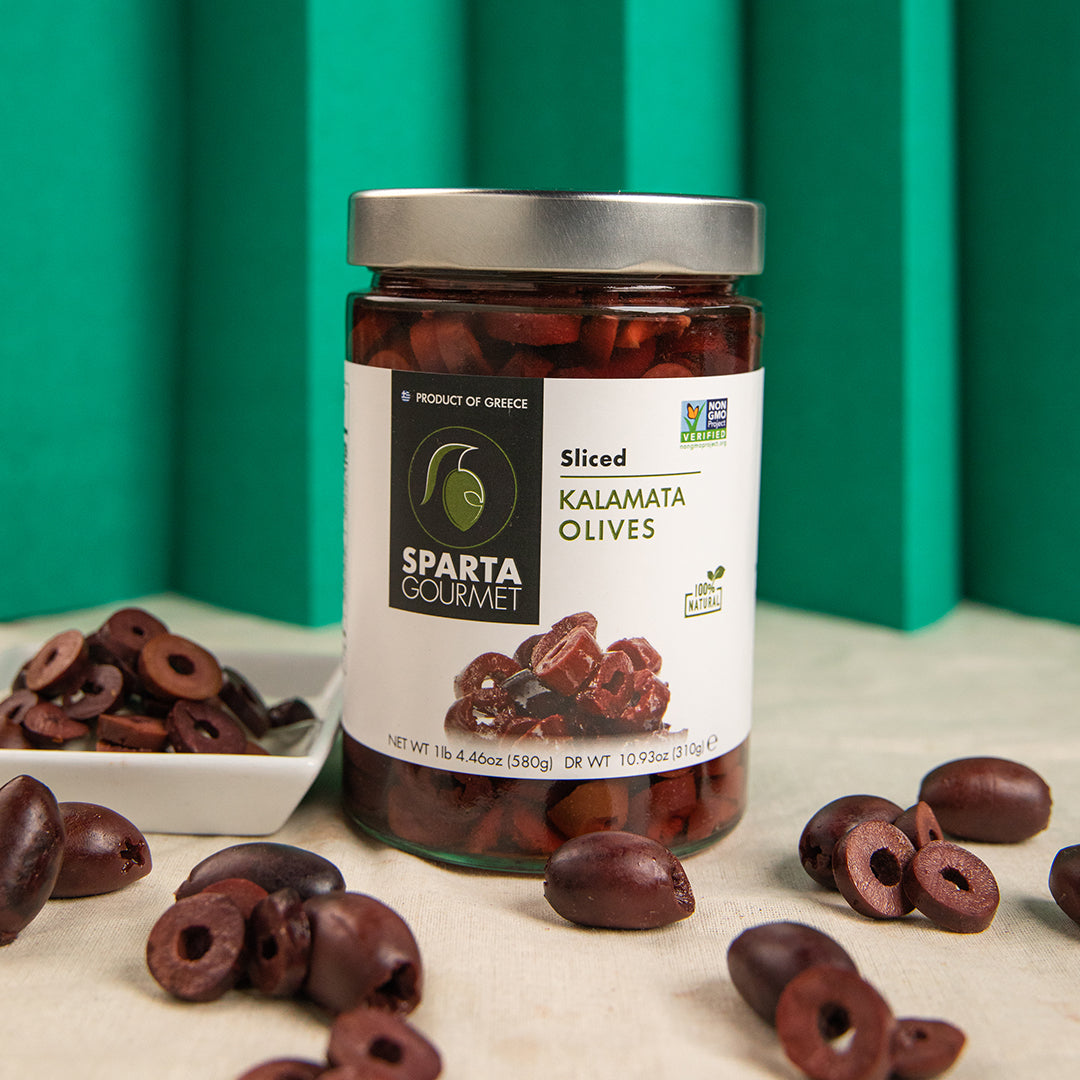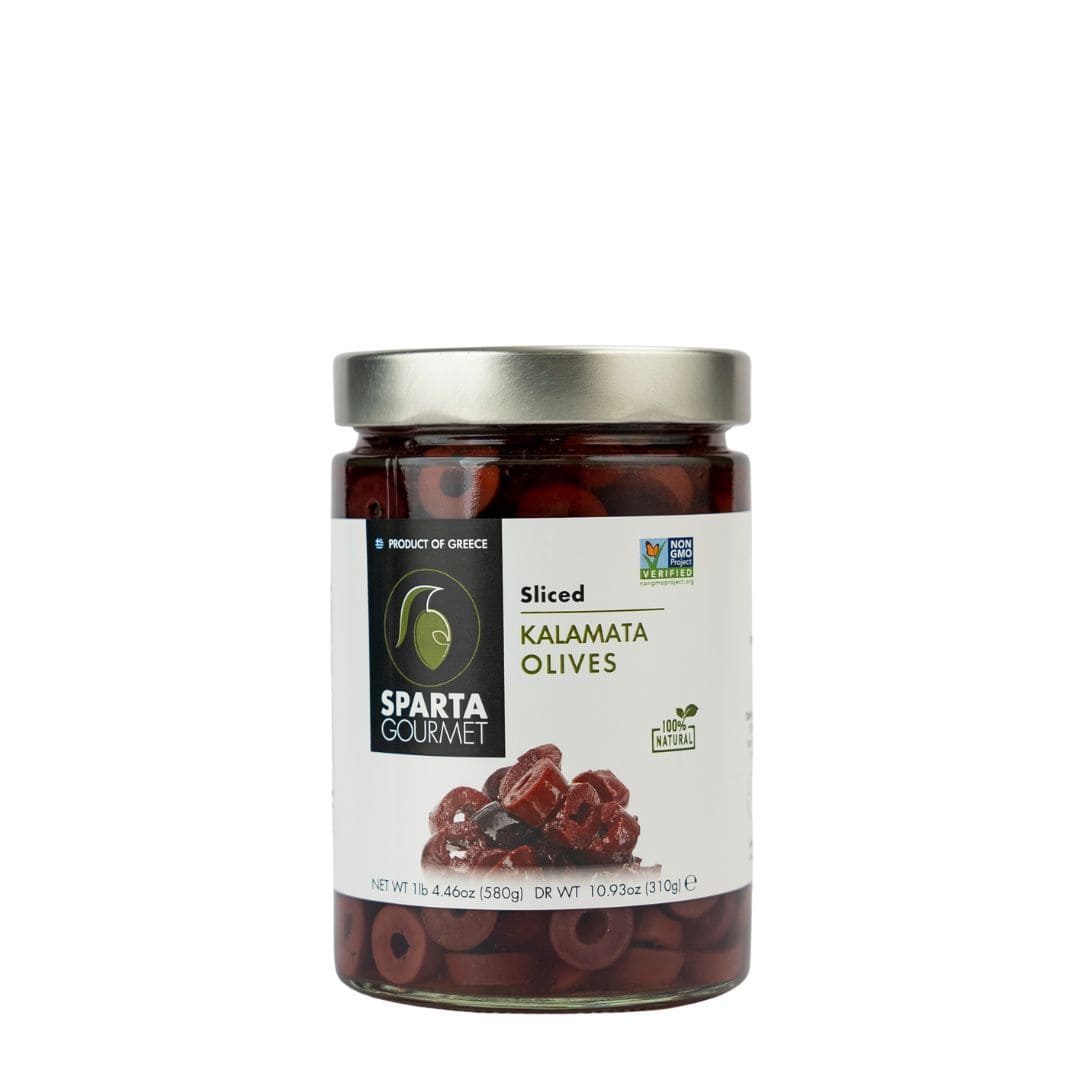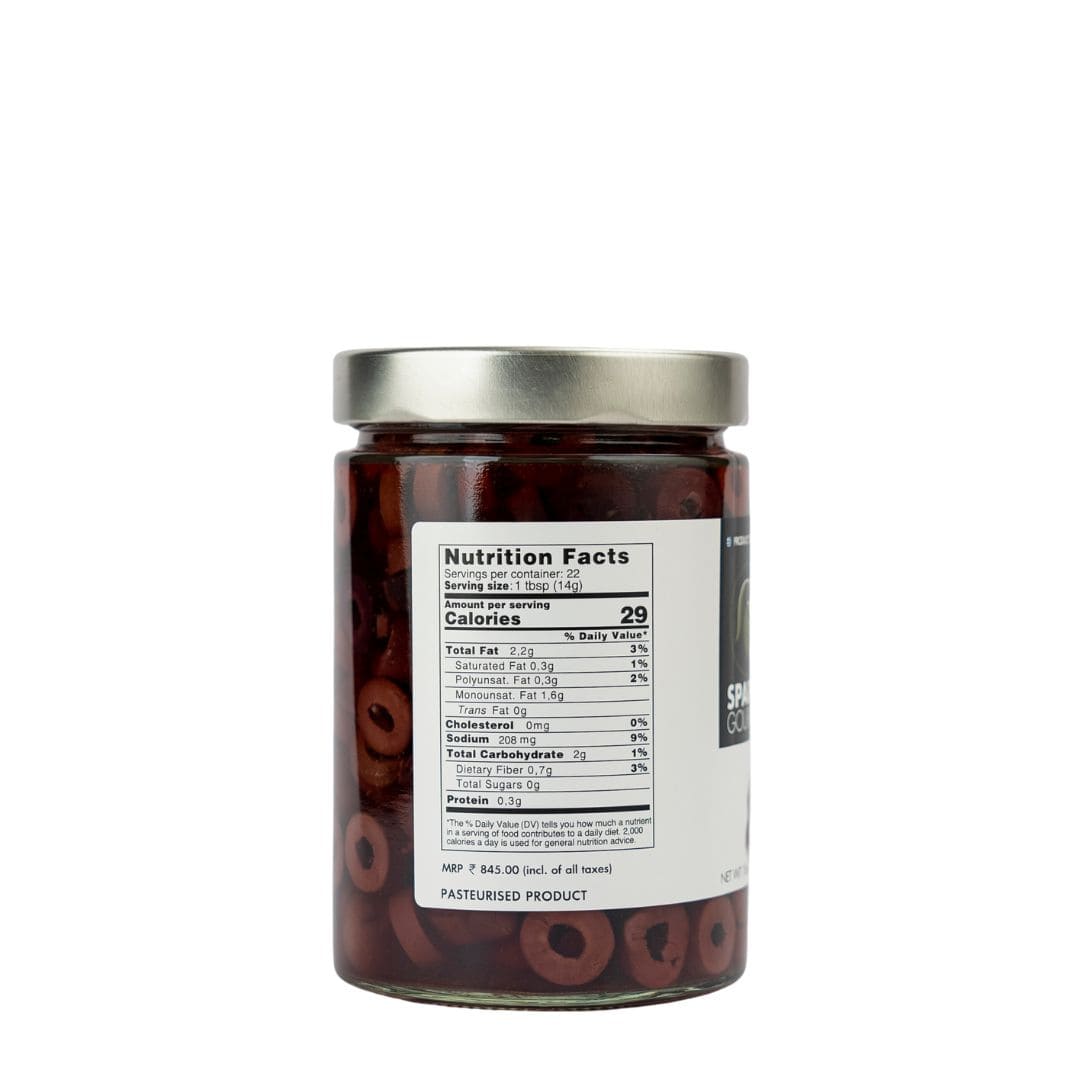 Sparta Greek Kalamata Sliced Olives 580 gms
Transport your taste buds to the heart of Greece with our Kalamata Sliced Olives, sourced from Sparta's renowned olive groves. These olives are artfully sliced and free from any artificial coloring.
Features
Embrace the distinct Kalamata variety as these olives are expertly sliced, making them a versatile addition to your culinary endeavors and a testament to authentic Greek flavors.
Use
From wholesome snacking to crafting appetizers, infuse your dishes with the natural allure of sliced Greek Kalamata Olives, enhancing both taste and visual appeal.
Benefits
Delight in guilt-free snacking as you relish olives that encapsulate Sparta's olive legacy, all while enjoying the authenticity of Greek cuisine. These olives remain untainted by artificial coloring, providing a genuinely natural and flavorful experience.
Sale price
Rs. 803.00
Regular price
Rs. 845.00
Tax included.
Sparta Greek Kalamata Sliced Olives 580 gms
Sale price
Rs. 803.00
Regular price
Rs. 845.00
Unique Features Of This Product
Sparta
Brand
18 months
Shelf Life
580 Gm
Gross Weight
580 Gm
Net Weight
Greece
Country of Origin
Yes
Sugar Free
Vegetarian
Type 
Yes
Vegan Friendly
Yes
Gluten free
Cool, Dry & Dark Place
Storage
Top selling products from Sparta Gourmet